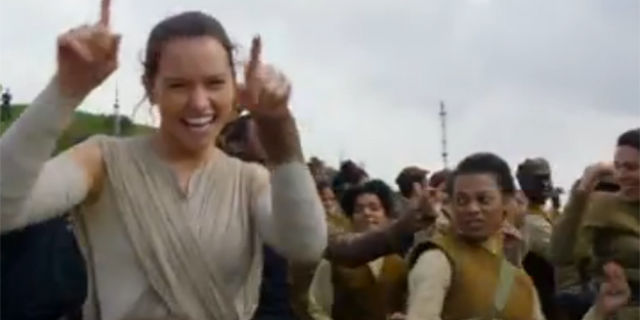 Disney announced that tickets for The Last Jedi will go on sale tomorrow Monday October 9th. I'll come back to this in a second.
And in somewhat related news, StarWars.com announced a new trailer will be released tomorrow as well. It will debut during Monday Night Football game where the Minnesota Vikings play against the Chicago Bears on ESPN. I'm going to guess that it will be during half time.
Get ready. Trailer tomorrow. #TheLastJedi pic.twitter.com/woC9KF4GH8

— Star Wars (@starwars) October 8, 2017
Now, back to the ticket thing. No specific time was announced for ticket sales, but according to this CNET article, Fandango hinted that the tickets would go on sale on Monday night. So I'm guessing that The Last Jedi tickets will go on sale during or right after the trailer airs.