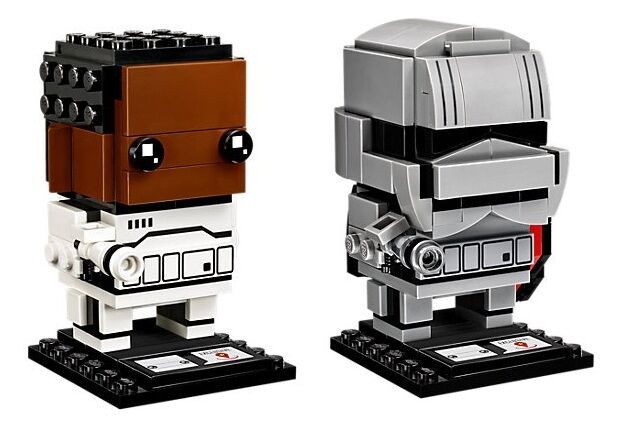 This is pretty much how my conversation with Ken went earlier:
Ken: So I was on the Shop@Home site and was going to buy some stuff but they all sucked except for those Star Wars BrickHeadz and-
Me:Excuse me what? Star Wars what?
Ken: The Finn and Phasma BrickHeadz.
Then he links me to the picture you see. Apparently, LEGO's Canadian site showed the Finn and Captain Phasma BrickHeadz but the U.S. version showed placeholder images. The Canadian site took them down since he saw them, but he managed to capture the images while they were still up. There's a release date of November 1st, so we'll get our grubby little hands on them soon enough. They will be $9.99 USD/$12.99 CAD each.
Thanks, LEGO.ca!
I still think BrickHeadz are dumb, but for whatever reason, can't help myself from getting them. They make good purchases for sets to get whatever freebie Shop@Home is pushing, that's for sure.