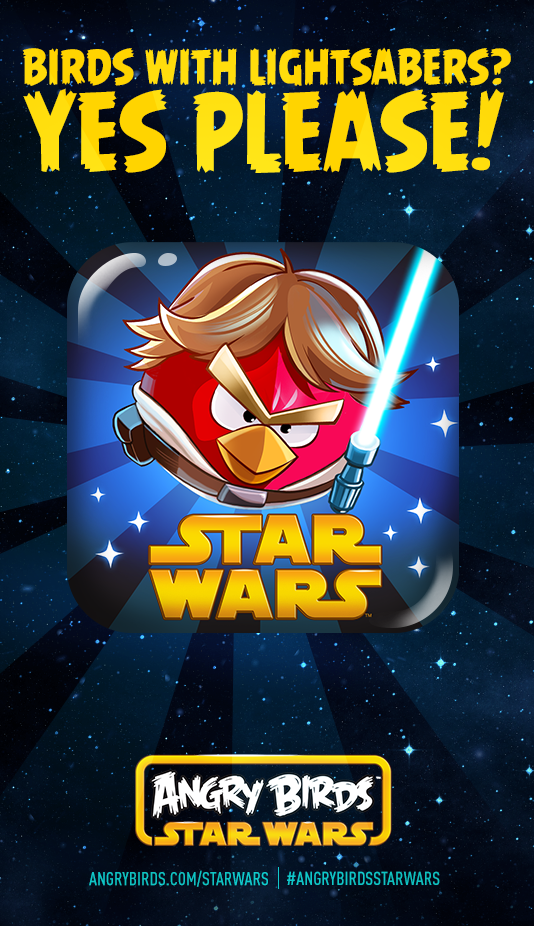 We'll get back to normal news after this brief message.
I know this is outside our normal reporting sphere but I love me some Angry Birds and I love me some Star Wars. When Rovio announced the licensing agreement, I honestly couldn't make any sense of it. It just sounded like another company jumping on the Star Wars product bandwagon, but after watching the game play video, I'm totally psyched to play this game.
My Game Center id is acekim or no_onions AT yahoo DOT com if you wanna.