I honestly thought I was all caught up when I started writing this draft, but I'm a day behind schedule apparently. I'm going to have to catch up over the weekend. But meanwhile, let's talk about today's (Thursday's) set, 30200 Zombie Chauffeur Coffin Car.
Sponsorship
This week's set of reviews is sponsored by my pal Ryan Wood. He sent me today's set as well as all the others reviewed last wek because that's what friends do. He did not send me today's set but I'm giving him credit anyway because that's what friends do. He didn't want to link to anything and said I could write anything I want in this space. And what I want to say is that it's tempting to take a break from this. I've fallen way behind and it's an uphill climb at this point. I was so on top of things for Comic Con, had everything pre-loaded, I didn't have to do squat for the dailies. But now… ugh.
Want to sponsor a review? Send a pic to admin@fbtb.net or hit me up on discord of the polybag set you have that you want me to review. If selected, in exchange for the set you'll get a mention right here in the review post and a link to your website or social media account for the entire week. Nearly free advertising, so what's stopping you? And now onto the review.
Gotta say, this is a bizarre car. But I guess, in going with the overall theme, it's on point.  Basically, it's a coffin on wheels. It's a bare minimum way to describe it, and that is the amount of bricks you get to make it, the bare minimum. There's only 28 parts in the bag and once you put it all together you get this:
It's really not that exciting but it does exactly what it's supposed to do and that is to be a coffin car. There's a steering wheel and a hot rod style wheel layout: narrow in the front and wider in the back.
It's got dual flame exhaust pipes. And that's pretty much it.
The chauffeur sits inside the coffin with a steering wheel jammed inside. It's pretty bare bones, no pun intended.
And speaking of chauffeur, it is a zombie chauffer complete with hat. It's nice I suppose.
And that's pretty much it.
Does It Suck or Does It Rock?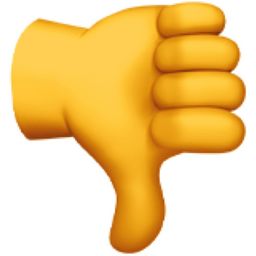 This set sucks! 30200 Zombie Chauffeur Coffin Car is a pretty basic polybag. It could possibly fit right into a LEGO Monster Fighters themed layout, but with a non-unique minifig and a very simple build, there's very little reason to pick one up. So a thumbs-down it gets.
You Can Win This And Every Other Polybag I Review This Year
I'll be raffling every polybag I review this year in one big lot, all 260 sets (with the possibility of more). Each set will be individually stored in a ziploc baggie complete with the extra pieces, instructions, and the actual polybag bag it came in. The cost of a raffle ticket is just $1 USD and you can enter as many times as you want. Send a PayPal payment to paypal@fbtb.net for $1 USD for every ticket you want to purchase. DO NOT send one payment for multiple entries i.e. do not send one $5 USD payment for five tickets; five $1 USD payments must be made instead. Raffle is open to everyone in the world except where raffles are illegal. Be sure to put "POLYBAG RAFFLE" in the notes section of the payment in order to be entered successfully. Winner will be drawn sometime early January 2023 and contacted at the PayPal email address the payment was sent from to arrange for delivery. For a running list of all the sets that you can win, check this Google spreadsheet.