This is a brilliant polybag.
Sponsorship
This week's set of reviews is sponsored by my pal Ryan Wood. He sent me today's set as well as all the others reviewed last wek because that's what friends do. He did not send me today's set but I'm giving him credit anyway because that's what friends do. He didn't want to link to anything and said i could write anything I want in this space. And what I want to say is that these sponsorships really work.
Want to sponsor a review? Send a pic to admin@fbtb.net or hit me up on discord of the polybag set you have that you want me to review. If selected, in exchange for the set you'll get a mention right here in the review post and a link to your website or social media account for the entire week. Nearly free advertising, so what's stopping you? And now onto the review.
I don't think I've ever used that word to describe a polybag before, brilliant, but that is exactly what it is. As the name, 30435 Build Your Own Hogwarts Castle, implies, you can build your own Hogwarts Castle.
Sure there's the one that's pictured on the bag. The default configuration. The one that everyone knows because it got an acting credit in a couple of movies small-time budget movies. There's that one.
And after you build that one, you're left with a bunch of leftover pieces. Not the characteristic 1×1's you would typically get, but bigger elements. And after you've built the famous one, you can take it apart, mix in the leftover pieces, take out some others, and reconfigure them all to make a whole new different castle. A castle you can name after yourself. Be it, Henry's Castle, Castle of Scott, whatever your name is, or any other name you want to use.
And to help inspire the shape of your new castle, LEGO provided a few samples on the back of the instruction sheet. Of course these are just ideas, mockups if you will. You have a ton of pieces included in the bag. There are 67 pieces total including the ones you use to build Dumbledore and the random Wizard Card tile you get, so maybe 60 or 61 pieces total you can put towards your creation.
And if the awesomeness of this set wasn't already off the charts, the Dumbledore minifigure you get is unique!
He has a double-sided head. The only difference I can see is that one side has an open mouth and one has a closed mouth. You can't see it behind his beard so having these two sides seems like a waste. The print of his magenta robe is outstanding. At first glance it might seem like it's bordering on too much detail, but because the patterns are so tight, it's not overwhelming and is just right.
Does It Suck or Does It Rock?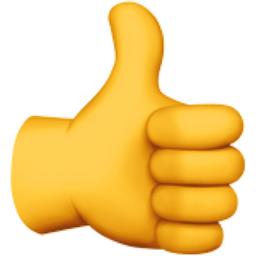 This set rocks! I've reviewed a handful of other multi-build polybags that didn't have quite same charm as this one. While it may seem a bit ridiculous to NOT build Hogwarts Castle and build your own, there's nothing stopping you from keeping it built as what you see on the packaging. But should you want to take this set a step further, there are plenty of ways you can reconfigure the pieces to your liking, by either taking inspiration from the handful of suggestions on the instruction sheet, or, you know, just by using your imagination. It's unfortunate that a very small percentage of LEGO sets promote anything else other than what's on the front of the packaging, so seeing something like 30435 Build Your Own Hogwarts Castle come along is quite refreshing. And by refreshing, I mean brilliant. It reminds of the old 21050 Architecture Studio set. Just not as expensive or not as big.
You Can Win This And Every Other Polybag I Review This Year
I'll be raffling every polybag I review this year in one big lot, all 260 sets (with the possibility of more). Each set will be individually stored in a ziploc baggie complete with the extra pieces, instructions, and the actual polybag bag it came in. The cost of a raffle ticket is just $1 USD and you can enter as many times as you want. Send a PayPal payment to paypal@fbtb.net for $1 USD for every ticket you want to purchase. DO NOT send one payment for multiple entries i.e. do not send one $5 USD payment for five tickets; five $1 USD payments must be made instead. Raffle is open to everyone in the world except where raffles are illegal. Be sure to put "POLYBAG RAFFLE" in the notes section of the payment in order to be entered successfully. Winner will be drawn sometime early January 2023 and contacted at the PayPal email address the payment was sent from to arrange for delivery. For a running list of all the sets that you can win, check this Google spreadsheet.