Whether you're a VIP member or not, June 1 is a good day to shop for LEGO stuff. All the new stuff is now available without requiring a VIP membership. There's also a pretty good promotion too so let's kick things off with that.
LEGO Friends Coffee Mug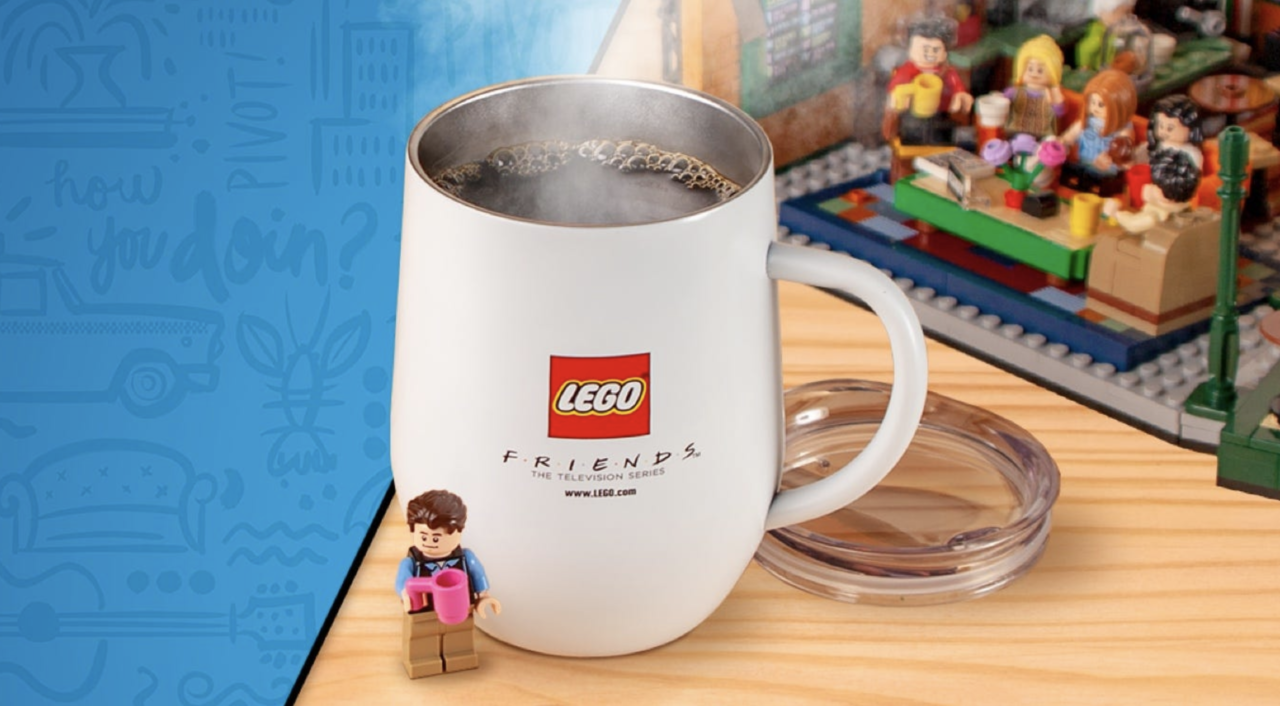 This mug is FREE with a purchase of a Central Perk set. 21319 Central Perk has a limit of 1 per order and will run you $59.99. The stainless-steel mug looks spill-resistant with the plastic lid there but I don't see a stopper for the coffee hole, so coffee drinkers beware. I've grown to really enjoy coffee fairly recently, so I'm kinda stoked in getting this one. I've always said to wait for a GWP or a promo to buy LEGO sets from LEGO.com. Well, I will be the proud owner of a LEGO Friends Coffee Mug and a Central Perk set in 5-7 business days.
The Friends Apartments Set Is Now Available Too
Can't get the mug with this one but still might be worth getting now and along with Central Perk just to make it easier on yourself. One and done as they say. The 2,048-piece 10292 The Friends Apartments set is now available for everyone for just $149.99.
Daily Bugle Now Available without VIP Membership
The monstrous 76178 Daily Bugle set is now available. No GWP but that may not stop you from buying one today. Price is a cool $299.99.
That Boring and Ugly Map Set is Also Available
31203 World Map is also available for $249.99. As an aside, the 501st set is still on sale from Amazon for $23.99. Buying 10 copies of that set still seems like a better bargain and experience for the money, and you'll still be spending less money. Unless, you want thousands of 1×1's then I can't argue against that.
The LGBQTIA+ Set Is Now Available
And finally, what is probably the most important set culturally that LEGO has ever produced is now available. The colorful and life-affirming set 40516 Everyone Is Awesome can be yours for $34.99. Buy one, buy two, buy a thousand.
Affiliate Disclosure
FBTB is an affiliate of LEGO.com. If you click through the links in this post and make a purchase, we may earn a small commission. As always, we thank you for your continued support.