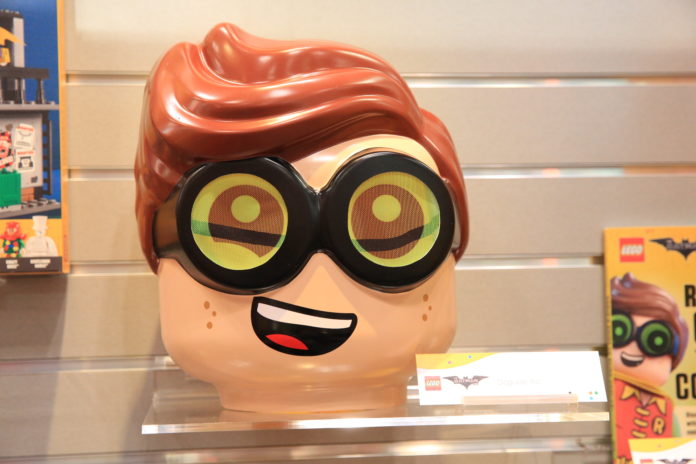 There was more to the LEGO Booth, and a few interesting things popped up that weren't connected to the licensed sets or just weren't new.
DC Super Heroes
This ended up with the shortest stick out there. No new sets or even interesting displays we hadn't already seen or that weren't enclosed. But hey, there's a new Hallmark ornament. So there's that.
And a Robin head to terrify your dreams.
Brick Headz
Go Brick Me is kind of interesting, and what seems like a great idea on its face (see what I did there). I like the customization nature, but I think where this misses is the price point. $29.99 makes this a good gift… but where it could have been amazing was to put it lower as a party game, something like that. If they made the base "figure" available outside it, and used this like a color booster, it could be pretty amazing.
Also, the 10+ rating and using a bunch of teens to show them off make me wonder what market LEGO is trying to go after with this. Still, 708 parts for that price?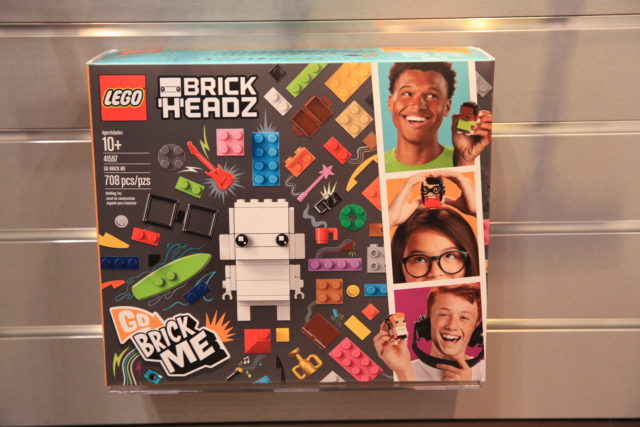 Costumes, Buckets, and Drawers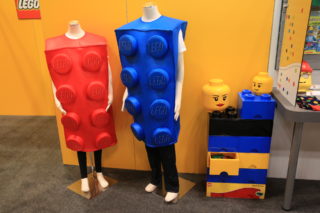 I made fun of these in October and my opinions haven't changed on them. I don't know if they ever sold at my local Target, given that they were at least $10 more than any other costume there, if not more.
The drawers and buckets are always cool, but the prices for them have never been economical enough to make them worthwhile in my book. There's better storage for less, it just isn't shaped like a brick or made up in "official" LEGO colors.