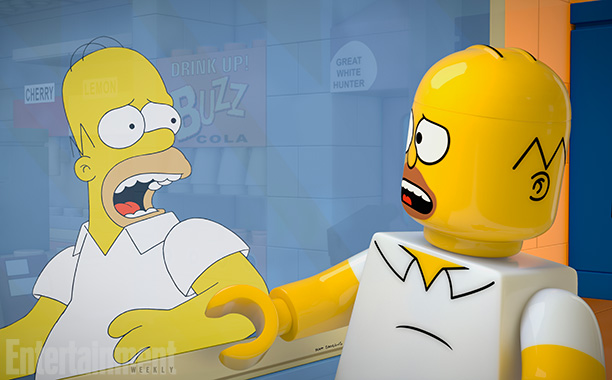 Coming up in an unrelated way on the unofficial Star Wars holiday, on May 4th Fox is scheduled to air the LEGO Simpsons episode. The picture above, a screen shot what we can expect, come to us via Entertainment Weekly who posted an interview with co-executive producer Brian Kelley and executive producer Matt Selman. What's interesting to note is that the plans for this episode started a full two years earlier back in 2012, before The LEGO Movie, even before any LEGO sets were planned:
Brian and I had been dreaming of doing a Simpsons Lego episode for as long as we could remember, and in early 2012 we started seriously talking about making it happen. Then we found out that Lego was into doing a Simpsons couch gag. So it was a magical coming-together of pretend yellow people.
Probably the only line of yellow licensed minifigs we will ever see [insert sigh here]. The full interview can be read over at EW.