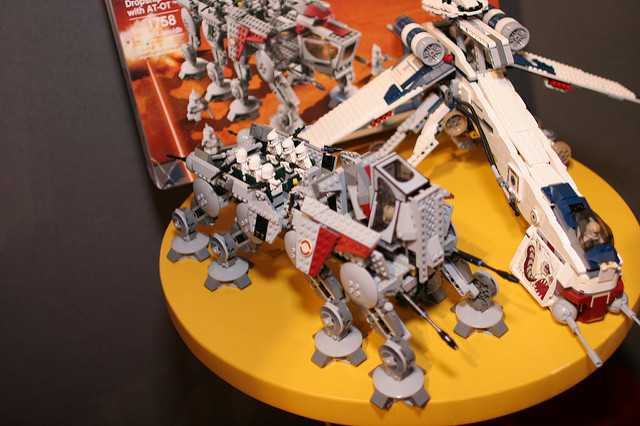 Greetings! Mike and I are back in our hotel room from Toy Fair with lots of pictures and video to share. I'll be updating the Toy Fair 2009 page as things are uploaded. If you can't wait for that you can always view my flickr stream for pictures and Mike's stream for video content.
The big reveal set this year is 10195 Republic Gunship with AT-OT Walker. Two huge vehicles in one set, you get the Republic LAAT/c and the 16 passenger AT-OT Walker. Priced at $249.99 USD/$349.99 CAD, it will be available March 30 exclusively through LEGO Shop@Home.
Thanks go to Draykov for starting a Toy Fair 2009 discussion thread.
Edit: I've uploaded all the photos we took. Mike is working hard on getting the videos done tonight. In the meantime, there are multiple ways to check out the pictures: you can click on the Toy Fair 2009 collection which will break it down by theme, you can check out the feature page which will break it down by theme and by set, or you can view the whole mess by viewing all the pictures tagged with "Toy Fair 2009". We hope you enjoy the coverage!