I love / hate today's set, 5002948 C-3PO.
First of all, the picture on the polybag is grossly misrepresenting the figure you actually get. It looks way shinier than it actually is, looking almost chrome like. Mentioning chrome and C-3PO is bound to put fans in a tizzy. Anyone seeing this polybag for the first time not knowing what the deal is would think that this is the new Chrome C-3PO only to be sadly disappointed at the Pearl Gold one that comes out of the bag.
The other thing I hate about it is that the head is not the same color as the body and legs. It matches the right hand though so that is at least something. Bricklink lists all the parts as Pearl Gold, but they do not match up.
Now, aside from the things I hate, there are some things I really like. There is printing out the wazoo on this thing. It has both arm and side-leg printing giving it an unprecedented level of detail for a C-3PO figure.
One last thing that I want to mention is that the movie never really explains how C-3PO got his red left arm. If I recall correctly, it was explained in some Star Wars comic book after the movie came out, but to this day I still don't know its origin story. I suppose it is the Sequel Trilogy's silver leg, but whatever. Not that it needs an explanation. I just assume that he lost his arm somehow and got a red one. Because what more do you need to know? Was it a garbage disposal accident? Was it shot off? This isn't really a fault of the minifigure itself, just a weird decision J.J. Abrams decided to go with.
Does It Suck or Does It Rock?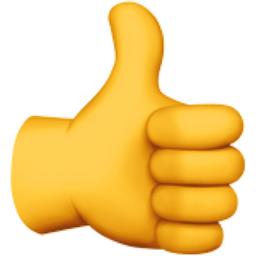 This thing rocks! I think it was a Toys'R'Us exclusive and fairly easy to get. If not, and if he's still missing from your collection, he is not too expensive to get on the aftermarket. He is really nicely detailed, almost too nice for a polybag minifigure. Or maybe it's the right amount? Either way, this C-3PO is fantastic.
Sponsorship
There's no sponsor this week, and with sponsorships lasting a whole week, you can get plenty of exposure for mere pennies. Pennies I say! Want to sponsor a review? Send me a message to admin@fbtb.net or hit me up on discord of the polybag set you have that you want me to review. If selected, in exchange for the set you'll get a mention right here in the review post and a link to your website or social media account or just about anything else.. Nearly free advertising, so what's stopping you?
You Can Win This And Every Other Polybag I Review This Year
I'll be raffling every polybag I review this year in one big lot, all 260 sets (with the possibility of more). Each set will be individually stored in a ziploc baggie complete with the extra pieces, instructions, and the actual polybag bag it came in. The cost of a raffle ticket is just $1 USD and you can enter as many times as you want. Send a PayPal payment to paypal@fbtb.net for $1 USD for every ticket you want to purchase. DO NOT send one payment for multiple entries i.e. do not send one $5 USD payment for five tickets; five $1 USD payments must be made instead. Raffle is open to everyone in the world except where raffles are illegal. Be sure to put "POLYBAG RAFFLE" in the notes section of the payment in order to be entered successfully. Winner will be drawn sometime sometime in the second half of 2023 and contacted at the PayPal email address the payment was sent from to arrange for delivery. For a running list of all the sets that you can win, check this Google spreadsheet.