Before I opened today's polybag set, 5004406 First Order General, I studied the picture because you can see on the front of the bag that the face print is just a mess. So. Many. Lines.
It looks like they tried to draw a full on chin, sunken cheeks, and baggy eyes. Is he supposed to look sickly and tired? Maybe. But it just looks like someone was just a little too line happy with a paintbrush.
Thankfully the head is only single sided. I say thankfully because then we'd be subjected to twice the amount of ugly instead of just the one time. And seeing as to how this is a promo polybag with an inherent high potential of being an army builder, thankfully he's a general so you wouldn't need too many of these. The less amount of ugly to cause pain to your eyes the better I say.
it does have one redeeming feature though that was not visible on the picture on the front of the bag and that is the arm printing on the left sleeve. It's a surprising little detail that made me think twice about the rating I was initially going to give it.
Does It Suck or Does It Rock?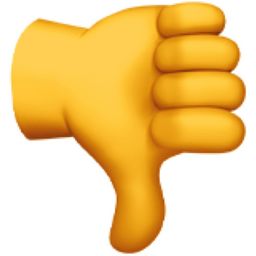 But let's be honest here: one little arm print shouldn't define an entire polybag's worth. And the First Order General was already fighting an uphill battle having been sourced from the worst three Star Wars movies of all time. This set sucks!
You Can Win This And Every Other Polybag I Review This Year
I'll be raffling every polybag I review this year in one big lot, all 260 sets (with the possibility of more). Each set will be individually stored in a ziploc baggie complete with the extra pieces, instructions, and the actual polybag bag it came in. The cost of a raffle ticket is just $1 USD and you can enter as many times as you want. Send a PayPal payment to paypal@fbtb.net for $1 USD for every ticket you want to purchase. DO NOT send one payment for multiple entries i.e. do not send one $5 USD payment for five tickets; five $1 USD payments must be made insteavd. Raffle is open to everyone in the world except where raffles are illegal. Be sure to put "POLYBAG RAFFLE" in the notes section of the payment in order to be entered successfully. Winner will be drawn sometime early January 2023 and contacted at the PayPal email address the payment was sent from to arrange for delivery. For a running list of all the sets that you can win, check this Google spreadsheet.