It's Black Friday already on the East Coast so that means LEGO's Black Friday deals for 2021 are now live. Compared to last weekend's VIP event, things are a little different.
UCS AT-AT Now Available
The newest UCS masterpiece, 75313 AT-AT, is now available for $799 and still available for shipping as of this writing. Must be because the price tag is hefty af, and also because they limited the quantity to one per order. Maybe they've also wisened up and made it one per customer and actually track how many are ordered? No idea. I'm not about to try and order any to find out.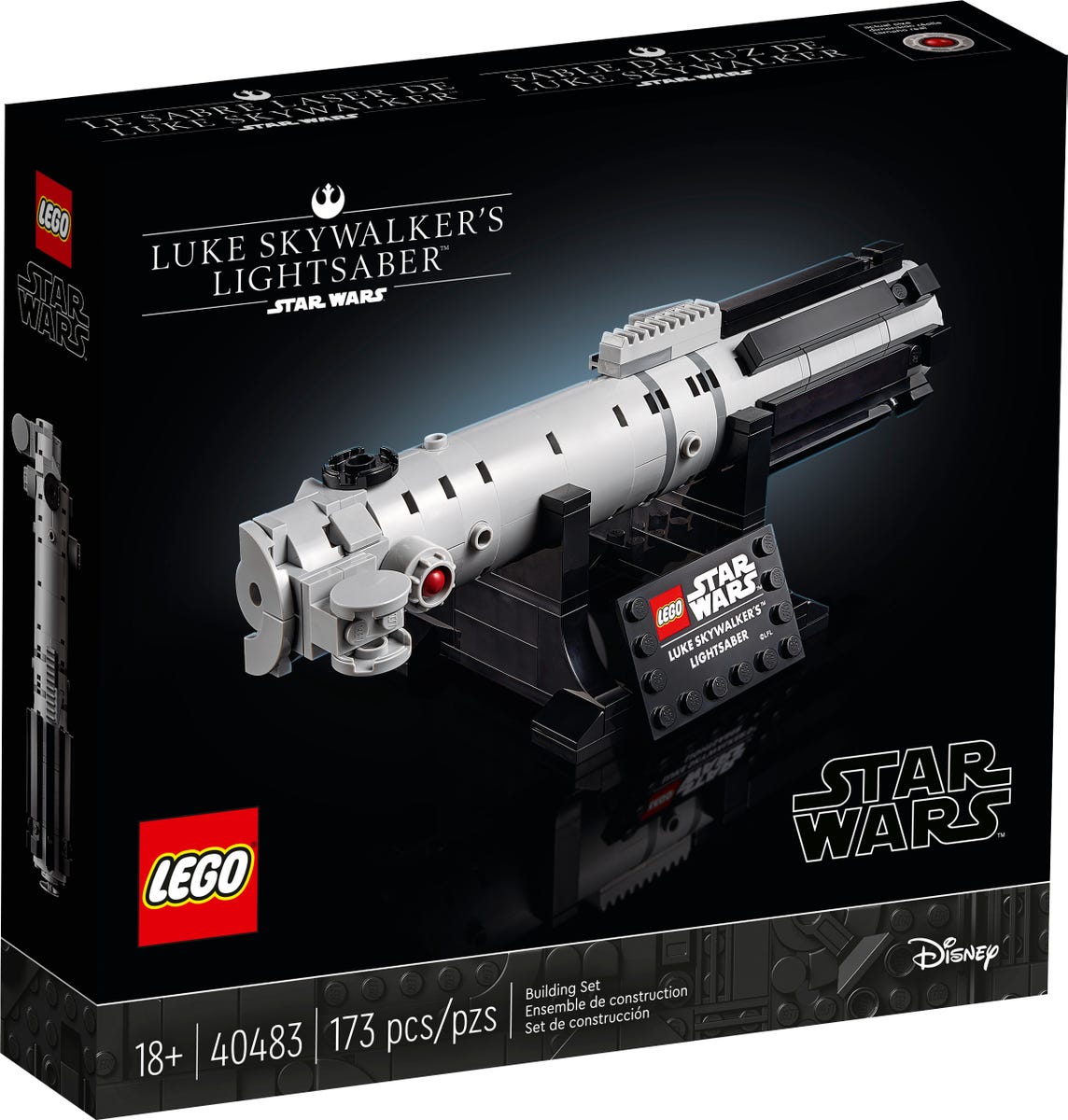 And the rumors were true, you do get 40483 Luke Skywalker's Lightsaber as a GWP with this purchase. This is normally a $24.99 set and is oh so apropos to the set you have to buy to get it. Last year's Yoda's Lightsaber didn't quite gel with the Mos Eisley set. Ben Kenobi's Lightsaber would have been better but whatever, last year's was probably an experiment. This year though, tying the lightsaber promo with the set is totally cool and honestly worth trying to buy together.
The other promos for Black Friday include the Santa's Front Yard GWP with purchase of $170 or more, a 1,000,000 VIP Point sweepstakes (which costs 0 points to enter), a sale on select sets, and…. that's about it. Oh! There is a Christmas tree polybag if you buy something in store:
Yay.
No sign of the tin sign (pun unintended) nor the VIP camera set from last week, which is kind of surprising since LEGO tends to repeat promos around Black Friday. Maybe they ran out? /shrug. No FOMO here cause that sign was a terrible promo.
There's a couple more things coming on Cyber Monday which I'll post about later, since, you know, it's not Cyber Monday yet. The AT-AT is really the only thing going at LEGO for Black Friday that's worth mentioning. The stuff on sale isn't great and you can probably find deals on better sets at other retailers.
Affiliate Disclosure
FBTB is an affiliate of LEGO.com. If you click through the links in this post and make a purchase, we may earn a small commission. As always, we thank you for your continued support.