Update: Actually, it looks like Amazon has a ton of stuff on sale for Black Friday. Discounts range from 20% to almost 40% off for LEGO Star Wars, The LEGO NINJAGO Movie sets, LEGO Minecraft and way more.
Both Amazon and Walmart are discounting the non-UCS Y-wing Starfighter set, 75172, by a margin of 37%. It is now just $37.99 with free shipping at both vendors. This set is based off its appearance in Rogue One and comes with Y-Wing Pilot, Admiral Raddus, Moroff, a Stormtrooper, and an Astromech Droid.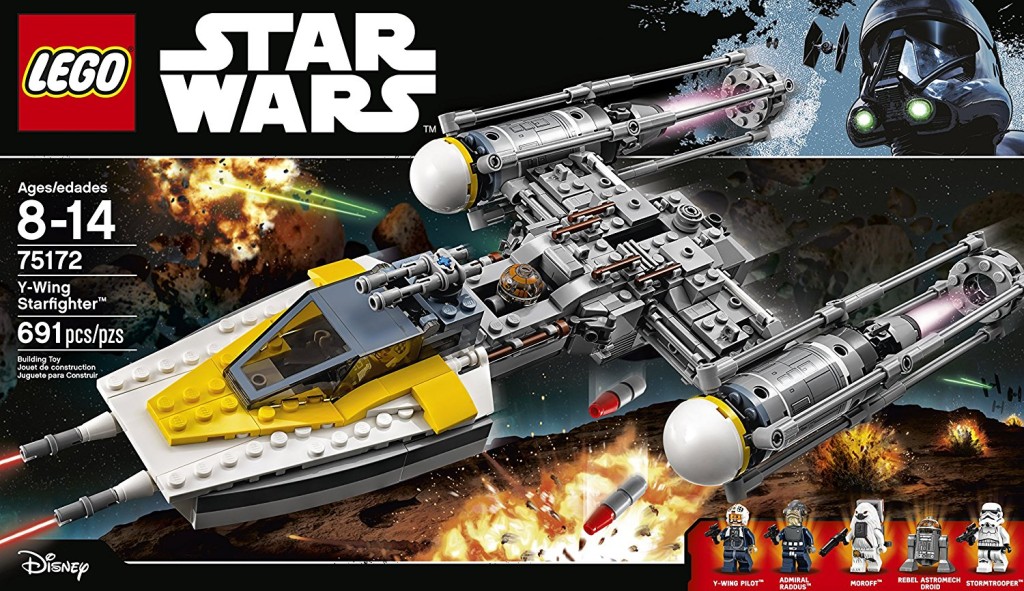 Seeing as to how the Y-wing is one of my favorite starship designs from Star Wars, it's almost criminal that I haven't reviewed any of them. I should look into correcting that soon.