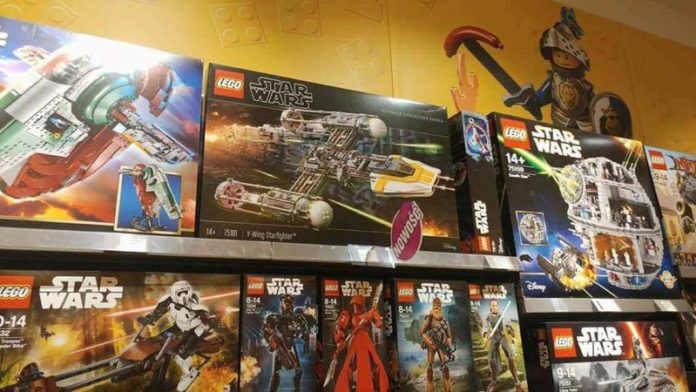 This was spotted on a store shelf and sent to me anonymously, but here you can see a new and unannounced as of yet UCS Y-Wing Starfighter. There are some obvious differences between this version of the ship and the previous UCS version that can be seen easiily. The engine nacelles look like they've been completely revamped. The cockpit looks like new construction too.
Beyond that, the packaging is taking a different direction. The box is now framed at the top and bottom with black bars. The top bar has the LEGO logo and the Star Wars logo is now just an outline. The words "Ultimate Collector Series" is now at the top right, gone is the stamp that was on previous versions. The bottom bar has the age range, set number 75181, and the set name Y-Wing Starfighter. This must be the European version as the piece count is missing. I imagine the piece count and the other verbiage of it being a building toy showing up after the name along that same bar.
I personally like the new packaging. It is setting the set apart from the main product line and elevating its status as not just your average set. It reminds me of the way the original UCS sets were packaged and takes design cues from LEGO's exotic car Technic line packaging, like the Porsche 911 GT3 RS.
If I had to guess on a release date, I'd peg it for May to coincide with the May the Fourth holiday.