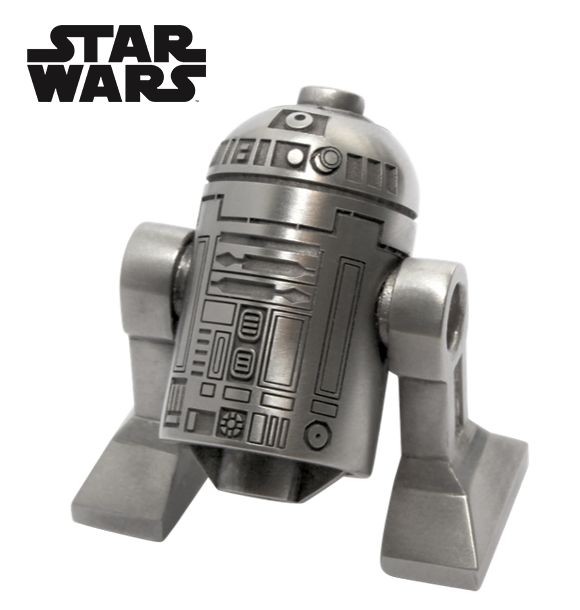 Wow. A Platinum R2-D2 minfigure. Just. wow.
In the same tradition as C-3PO and Boba Fett made from precious metals, LEGO is offering a chance to win a solid platinum R2-D2 minifigure to two lucky email newsletter subscribers. That's right, they are giving away two of them. All you have to do is head on over to the Platinum R2-D2 Sweepstakes page, enter an email address, your birthday, your country of origin, and sign up to receive their newsletter. One entry per person per email address. There's a ton of legal text to read through, so take your time to read it all and submit your entry. I also advise you to triple-check you are entering the correct email address. You have until 1st January 2018 at 12:01 am US Eastern time to enter.
The drawing will be held at LEGO's office in London, England at approximately 12:00 noon GMT on 12th January 2018. If there is one thing LEGO should livestream, this is it.
I JUST saw this. But apparently it's been going on since November 6th since that was the beginning of the eligibility period. How I hadn't heard of it until now is beyond me.
Good luck to everybody out there, but especially me!