The annual May the 4th sales extravaganza is still a few days away, but everyone's favorite plucky astromech goes on sale today! 10225 R2-D2 is now available in the US for a hefty price tag of $179.99.
But wait there's more! Also available for sale is Collectible Minifigures Series 7, which contains, without a doubt, THE best minifig ever made. It's stylish, has all the qualities of making great army building fodder, and comes in an awesome color. That's right, I'm talking about the Bunny Suit Man: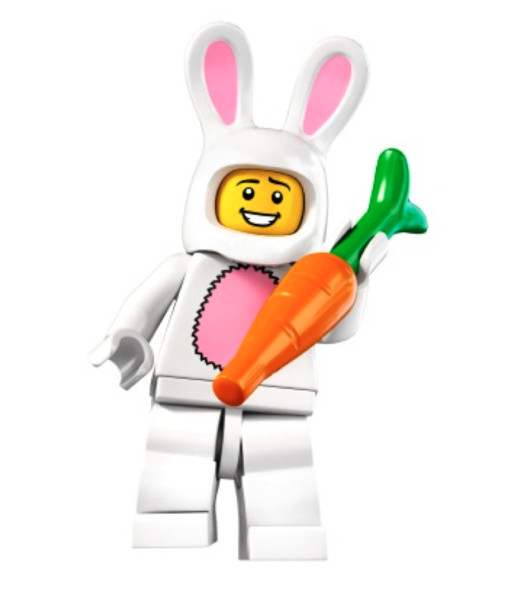 The great thing about this series is that you can order up to 32 minifigs instead of the old limit of 16, increasing your chances of getting a more complete set. They're priced at $2.99 a pop though. If you're patient, you may score free shipping during the May the 4th sale. Those postcards people have been getting didn't indicate any restriction but I'd imagine you'd have to buy something Star Wars related in order to qualify.