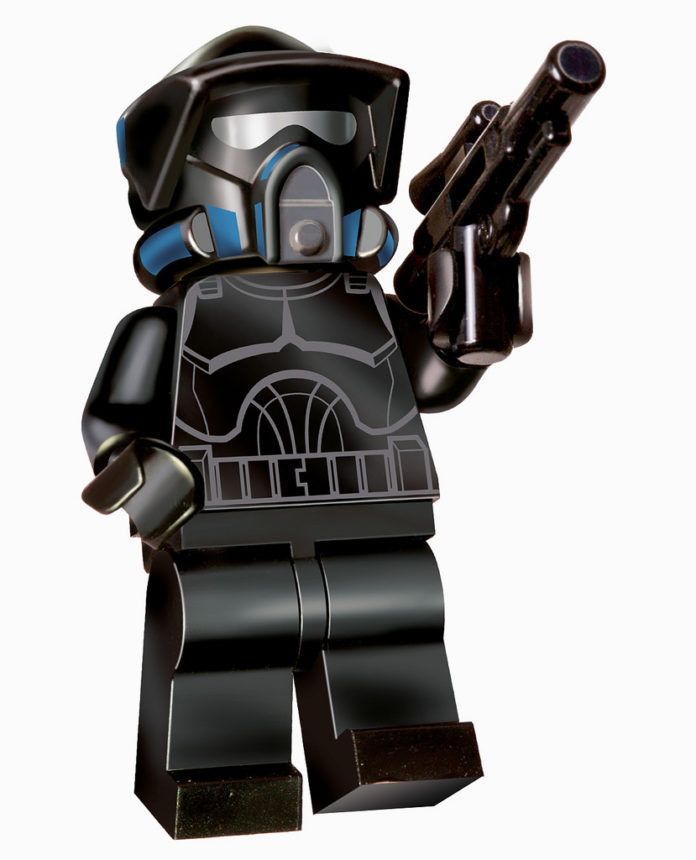 … which actually starts May 3rd, which is kind of odd if you ask me. Why not start May 4th and continue to May 5th?
Anyways, got the official word about LEGO Shop@Home's promotions for the unofficial Star Wars Day quasi-holiday.
First up is a FREE exclusive Shadow ARF Trooper minifigure with a purchase of $75 or more in LEGO Star Wars products from LEGO Shop@Home or LEGO Brand Retail. You'll also score FREE shipping if you shop online.
Next is a FREE LEGO Star Wars poster commemorating 10 years of LEGO Star Wars Ultimate Collector sets, picture below.
And the rumors were true: for North American customers only, with every purchase, you'll automatically be entered in a drawing for a 1st Edition 10179 Ultimate Collector's Millennium Falcon. The 1st edition run came with a numbered certificate.
You get 10% off these sets:
and 20% off these:
May the force be with you. And may your wallets and spouses forgive you.