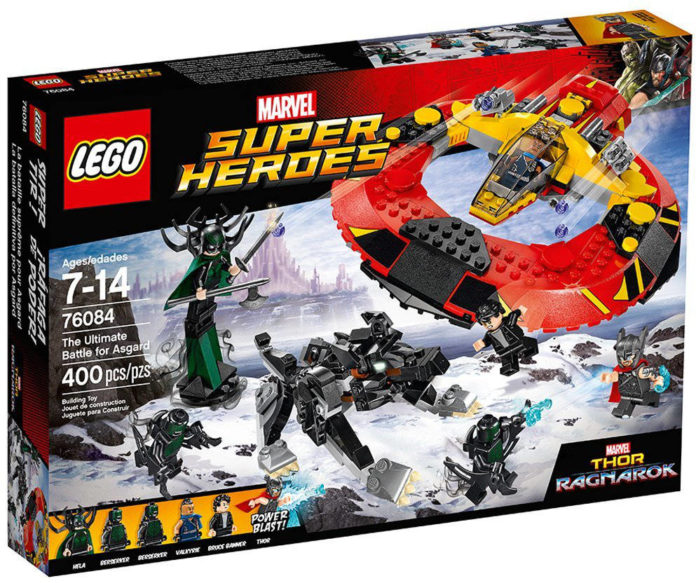 Amazon and Walmart are fighting for you dollars, and the battle is being waged on Asgard.
Haha, I can't believe I just wrote that. Sometimes, I make myself cringe.
Right now, both vendors are selling 76084 The Ultimate Battle for Asgard based on the Thor: Ragnarok movie for a measly $27.99, that's 44% off the MSRP of $49.99. Shipping is free from both Amazon and Walmart. That's worth it for Hela alone.