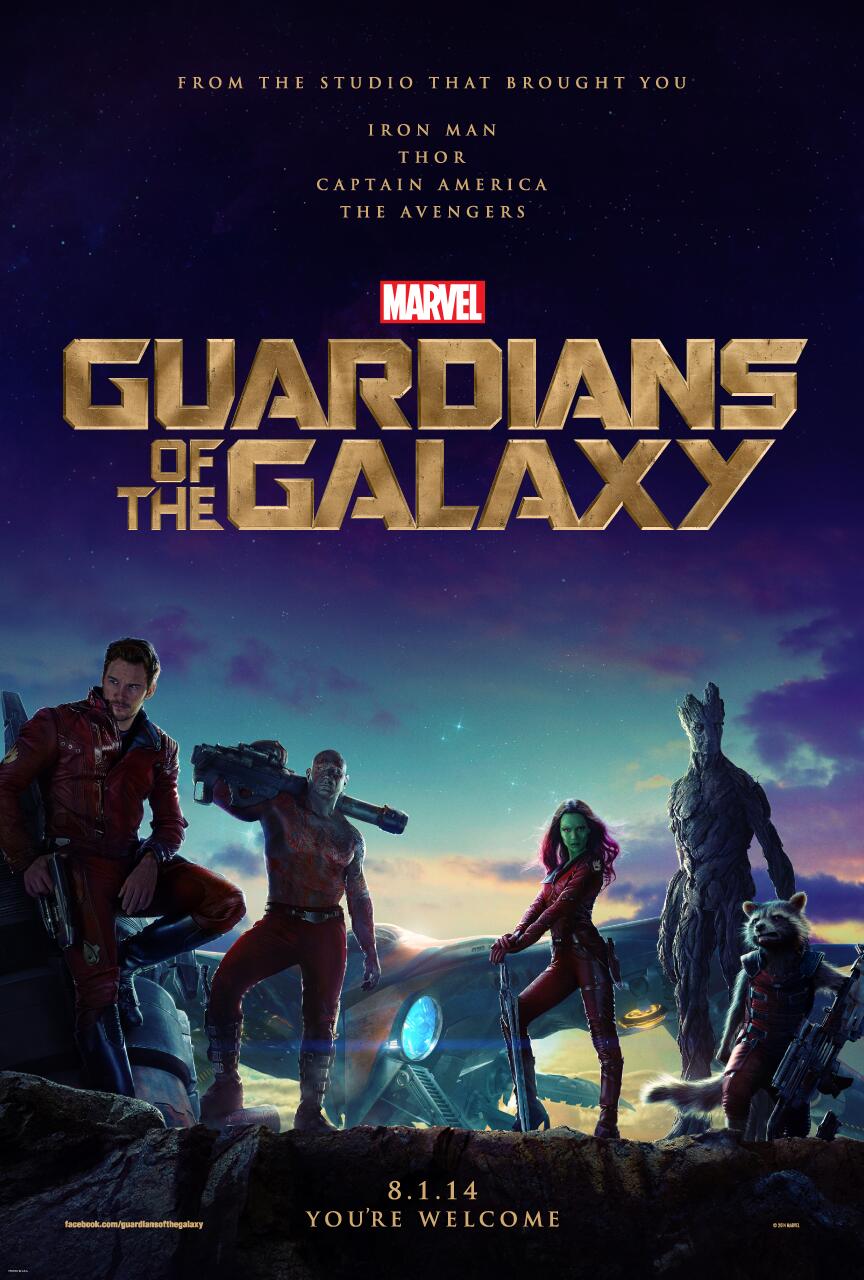 Update: The first poster is online now too. You're welcome.

Chris "The Special" Pratt as Peter Jason Quill aka "Star Lord"
Did you watch the Guardians Of The Galaxy trailer and have the same reaction as the guard when Star Lord told him who he was? Well these videos won't answer all of your questions (or many at all likely), but they do give you a quick inside look at the characters and a little bit of behind the scenes footage. Oh and you get to hear Rocket speak, if you're interested in that kind of thing.

Zoe Saldana as Gamora

Dave Batista as Drax aka "The Destroyer"

Vin Diesel as Groot

Bradley Cooper as Rocket Raccoon
I always heard Rocket's voice in my head as sorta Brittish, but I still can't wait.
There is going to be A LOT of marketing around this movie. It may seem difficult to believe now, but Tony Stark was a second string hero in Marvel's roster before he blew up on screen in 2008's Iron Man. Prepare to be bombarded folks. These videos come within 48 hours of the first trailer and the movie is more then five months away.