Remember that Batcave set based on the TV series Batman? I wasn't a fan. It was a big, an odd price point, and I think tried to do too much in one set. It had a bunch of key characters, but there was one villain that wasn't included: Mr. Freeze. And the only way to get it was from a promo polybag set, 30603 Batman Classic TV Series – Mr. Freeze, that you got when you bought the set. It's kind of a weak promo because if you got this set for free with the purchase of the set why not just put the minifig inside the set to begin with? Like all polybag promos, it did have an end date or "while supplies last" kind of finality to it. But again, why? Every other TV series villain is in the Batcave set, why is Mr. Freeze so special that you can only get him for a limited time? In the end, I guess I benefited from this questionable product decision because here I am reviewing this polybag and I don't even own the Batcave set.
Okay, look at how great this minifig is. There were three actors that played Mr. Freeze on the TV show, and this is undoubtedly the version played by Otto Preminger. And you can make that determination from the orange eyebrows. Here's a still from the TV show:
And just check out the print on the head:
How perfect is that? And you know, aside from the eyebrows, the rest of the face print is really nice. It might be the eyes, it might be the era from which this minifig came from, heck it might even just be the designer behind it, but this face print is perfectly cartoon-y and LEGO-like without attempting to be realistic while at the same time capturing a very distinguishable characteristic of the source material.
Now using that above photo as a reference, his freeze gun isn't actually too bad. They managed to get that transparent orange disc replicated at least at the tip of the gun. I can't find any pics of the backpack but I can only assume it is as accurate as the rest of the figure.
Even though the backpack is quite weighty with the all the bits and pieces, it is counterbalanced with the rifle the minifig holds in its hand allowing it to stand up straight without tilting to adjust the center of balance or use the gun as a kickstand.
The torso print has that chef's kiss perfect level of detail. I do wish the belt print was on the hips though instead of the bottom of the torso.
Does It Suck or Does It Rock?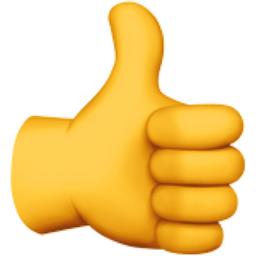 This set rocks! A perfect minifig! Even if you know nothing about Mr. Freeze, you don't have to be a genius to figure out what happens when this villain pew-pews things. Plus the giant orange eyebrows and cartoon-y face just makes it look mischievous.
You Can Win This And Every Other Polybag I Review This Year
I'll be raffling every polybag I review this year in one big lot, all 260 sets (with the possibility of more). Each set will be individually stored in a ziploc baggie complete with the extra pieces, instructions, and the actual polybag bag it came in. The cost of a raffle ticket is just $1 USD and you can enter as many times as you want. Send a PayPal payment to paypal@fbtb.net for $1 USD for every ticket you want to purchase. DO NOT send one payment for multiple entries i.e. do not send one $5 USD payment for five tickets; five $1 USD payments must be made insteavd. Raffle is open to everyone in the world except where raffles are illegal. Be sure to put "POLYBAG RAFFLE" in the notes section of the payment in order to be entered successfully. Winner will be drawn sometime early January 2023 and contacted at the PayPal email address the payment was sent from to arrange for delivery. For a running list of all the sets that you can win, check this Google spreadsheet.