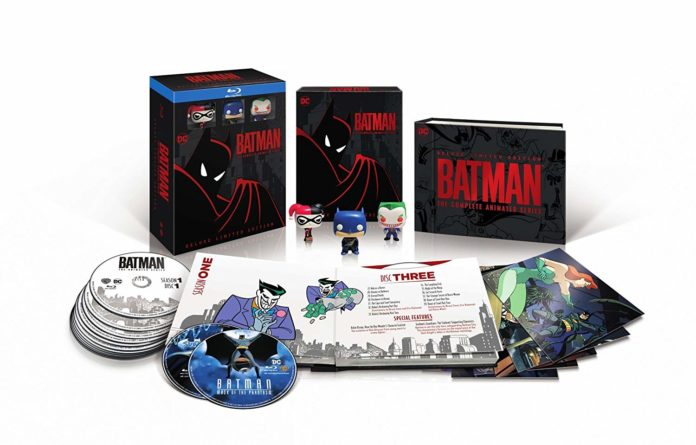 The absolute best Batman show ever to grace the small screen is coming to Blu-ray. Batman: The Animated Series has been fully remastered into HD and collected into a really nice deluxe limited edition box set. In addition to all of the episodes, you'll also get the two feature films, Batman: Mask of the Phantasm and Mr. Freeze: Subzero, also remastered, as part of the collection. If you're into director commentary, you'll be tickled to know that a selection of episodes contains commentary by the cast and crew. If you're into documentaries, you'll be tickled to know that it includes a 60-minute feature called The Heart of Batman.
But wait there's more! Aside from the shows and movies, you'll also be getting some lenticular cards, an artbook, and… sigh… three Funko Pocket POP figures. Those POPs really make the set worse if you ask me. I really wish they weren't included but it is what it is.
The Batman: The Animated Series Blu-ray box set comes out on October 19. The price? It's listed at $112.99 but is currently seeing a slight discount and it is down to $101.61 as I type this. Pre-order now and if the price drops further, you'll be covered by Amazon's Pre-order Price Guarantee.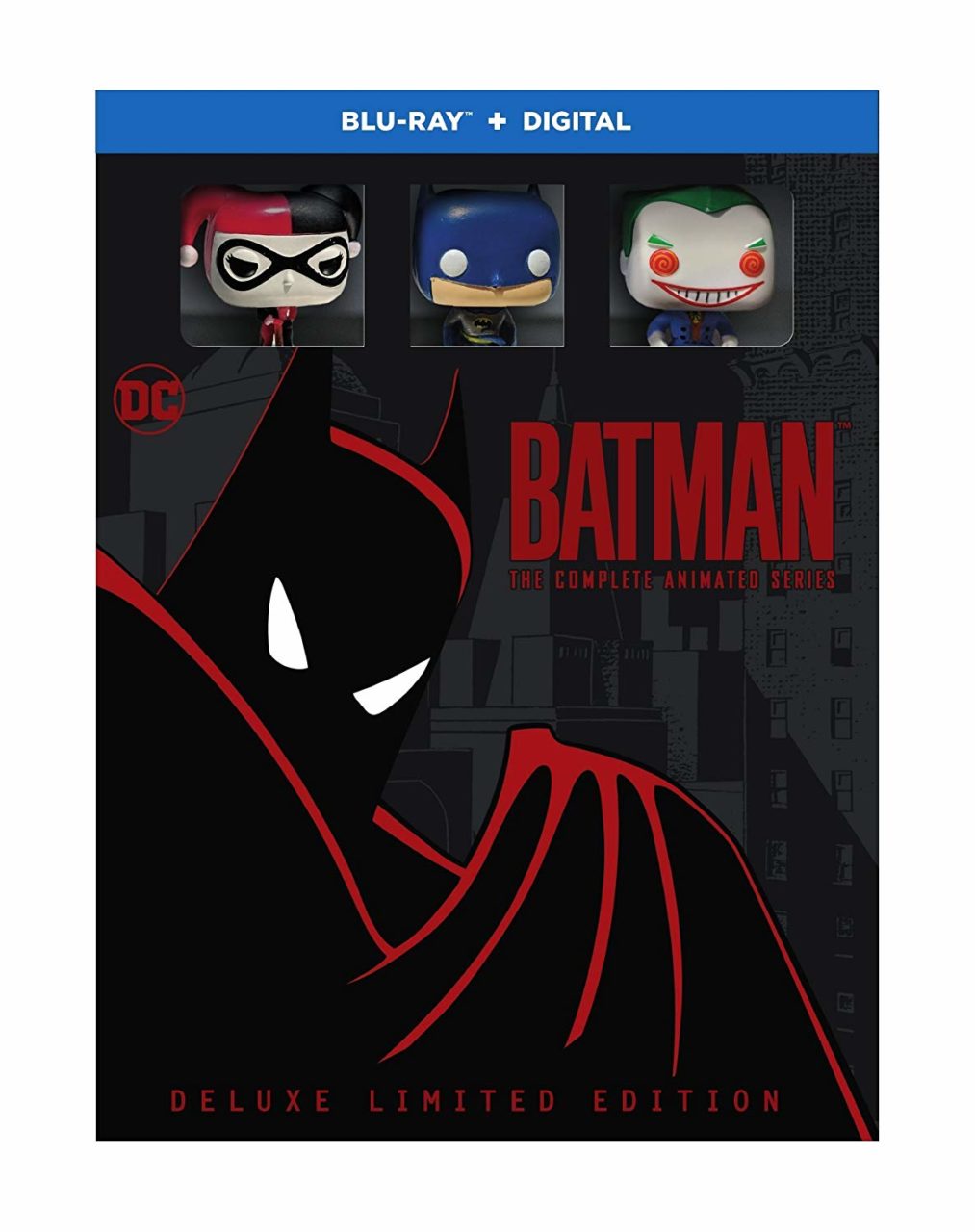 Even though I own the original deluxe edition DVD set, I am rebuying this box set.