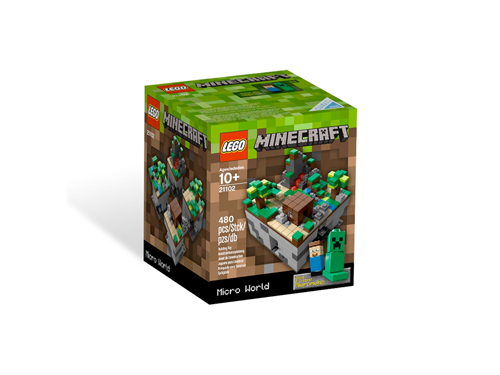 After posting yesterday on the Forbes article regarding the availability of the popular Minecraft set, LEGO released this on their CUUSOO Blog:
Hi LEGO and Minecraft fans! We've received word that a limited supply of LEGO® Minecraft Micro World sets will be available online from the LEGO Shop soon, however we can't guarantee when it will be in stock or for how long the stock will last. The set is proving to be very popular, so we recommend you place your order as soon as you find the set available.

Our online retail partners, including the official Minecraft store at J!NX and Amazon.com are receiving stock as well, so you may also want to check those sources to secure your copy.

Please know that we're doing everything possible to get this popular set back in stock as soon as we can. For updates, please keep an eye on the LEGO Shop at Home listing for the product.
We'll try to update when stock becomes available, but I have a feeling this new supply will go quickly.