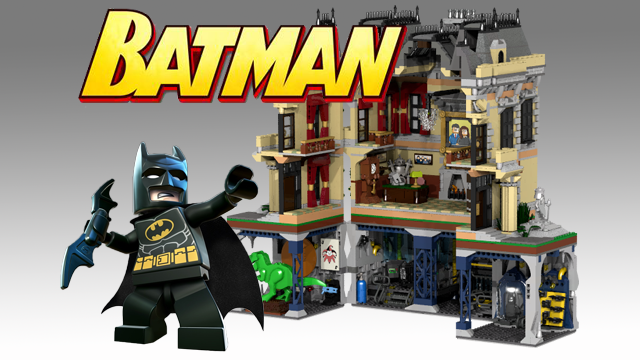 Since LEGO CUUSOO evolved(?) into LEGO Ideas, three projects have hit the 10,000 mark and two come from the same designer. First up was Assault on Wayne Manor by DarthKy. A huge build filled with lots of great details for the Batman fans, including a Batcave base filled with the Dark Knight's bizarre keepsakes. As an oversized modular that swings open instead of stacking it certainly looks like a lot of fun to play with.
The second project was General Grievous' flagship, The Invisible Hand by LDiEgo. Presented as in the UCS format and made like the Death Star play set with areas for each scene aboard the ship. It would include 18 minifigures as well as some smaller ships and measure nearly a meter long with over 2500 pieces. It's also the oldest project of the three, having been posted in December of 2011.
The third again comes from DarthKy in the form of the X-Men: X-Mansion. Another large modular build that makes it seem like these two could be neighbors. The Batcave has been swapped out for Cerebro and the danger room and all the other little touches X-fans would expect are there as well. Personally, my favourite part of the build is Beast. Love that guy.
While all three are great builds and seem like they'd have a lot to offer in the play department, I don't see any of the three getting approved. All three are based on existing licenses, have far too many minifigures (even if The two comic based sets have whittled the numbers down through voting) and they are far bigger then the established size CUSSOO/Ideas is working with.
Regardless, I wish them good luck. For me, while I don't believe sets like these are what LEGO Ideas is about, I think at the very least it gives LEGO a bit of an idea on whether sets like these would be something of interest down the line.