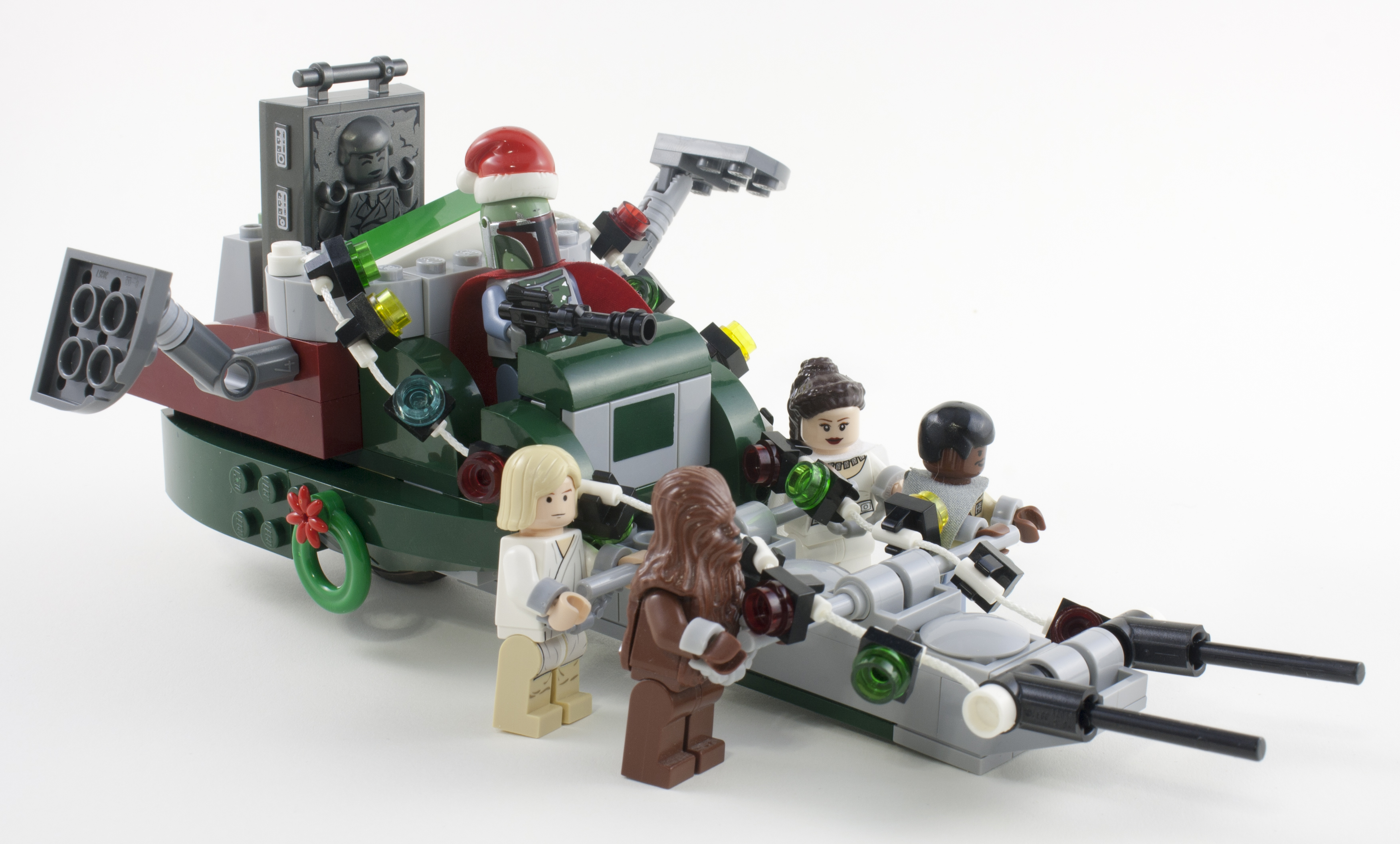 The season's upon us, it's that time of year
New Sets and old sets, there's plenty of gear
There's parts on the trees and there's bricks to be hung
There's advents and sales and songs to be sung!
There's minifigs and technic, the kids are gung-ho
And dad finds a part beneath his bare toes
Some builds are messed up while others are fine
If you think your MOC's crazy, well you should see mine!
It's the holiday season, and that means all kinds of new sets, new parts, new builds, and new ideas! So toss all of that stuff out and join our 1st Annual FBTB Holiday Community Build! The challenge is simple… you need to build a sleigh and pullers (reindeer, if you're inclined… I prefer to enslave elves to pull around my orcs), and keep a general holiday theme (though if you want to switch it up, it doesn't have to be Christmas, though what Santa's Sleigh has to do with Kwanza, I don't know).
To keep things interesting, builds need to fit into a Lego theme, past, present (or future, if you're so inclined and have the parts). Other than that, a pretty wide-open field. There's no restrictions on who can participate, or even if you want to add more than a couple of builds. This is a community build and building challenge, so it's all just for fun. For those who can't join because we're in the middle of a contest and want to participate, remember, you can add your builds to the FBTB Outpost on Flickr!
Oh, and for those wondering, the song above should be sung to the Dropkick Murphy's "The Season's Upon Us."