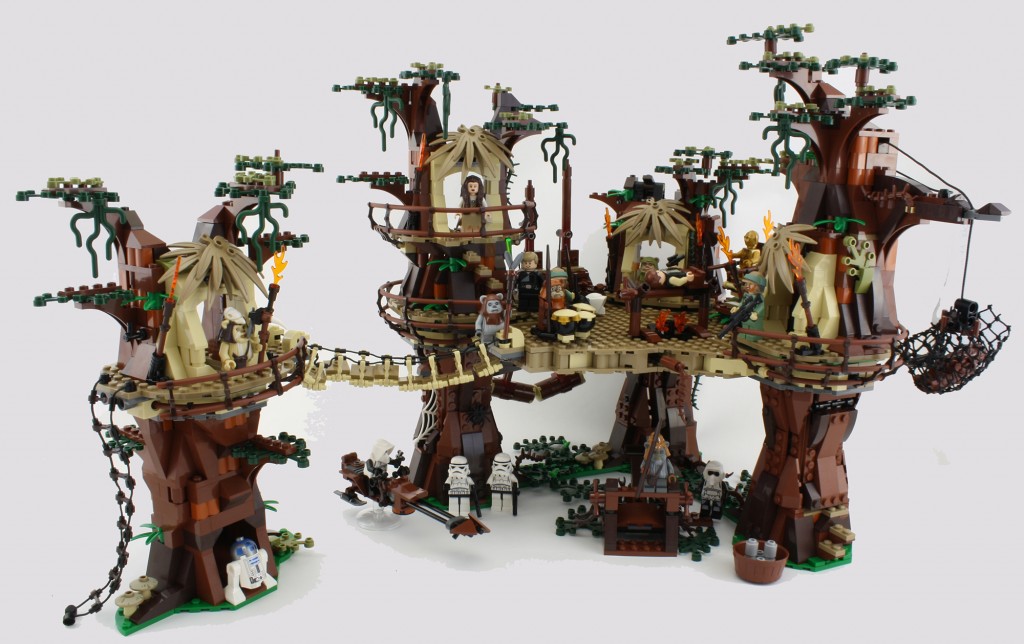 There are toys that stand out as "the one" that everyone wanted to own, the toys that define the absolute best of the line. The U.S.S. Flagg or the Defiant from G.I. Joe. Castle Greyskull from He-Man. The classic five from Voltron. Scooter from the Go-Bots (okay, not really, though I will admit to owning one). The original Super Soaker. The Sewer Set from TMNT. Fortress Maximus from Transformers. And the Ewok Village playset by Kenner for Star Wars.
At least this was true in the 80s, which redefined toys from something you played with for a few years to something that will suck away all of your disposable income for the rest of your foreseeable life. Funny how that's still true with LEGO collecting, especially when LEGO goes and releases the Ewok Village set for a commanding $249.99, evoking both a feeling of nostalgia and mourning for your wallet.
I doubt there are many people on the fence when trying to decide to get this set… you either are going to get it, going to skip it, or wish you could afford it. The last set of this size and scope, the Death Star, was a much bigger attack, at $400, almost exactly double the pieces and some half-a-million minifigures. Unlike the UCS line, which focuses on scale over playability, this sucker is a super-sized playset, and not something built to scale.
Here, we have 1990 pieces and 17 minifigures, some re-releases, some remakes, and a few gloriously new. Using my twin guns of sarcasm and more sarcasm, let's see if your $249.99 is money well spent.