Update 4/8: Best Buy is sold out, but Walmart and GameStop still have a healthy supply.
Nintendo has supplied retailers with a fresh supply of Let's Go, Pikachu! Nintendo Switch console bundles. Retail price is $399.99 which comes with a copy of the game Let's Go, Pikachu, a Pokéball controller, bundle-exclusive colored joy-cons, and bundle-exclusive specially designed dock. It's the same price as getting a regular console and the game, but you don't get the exclusive hardware that comes with the bundle. You can pick it up from Best Buy, GameStop, and Walmart today. There's no Eevee bundle, but the only difference between that one and the Pikachu one is the version of the game you get (which aren't all that much different) and the box art.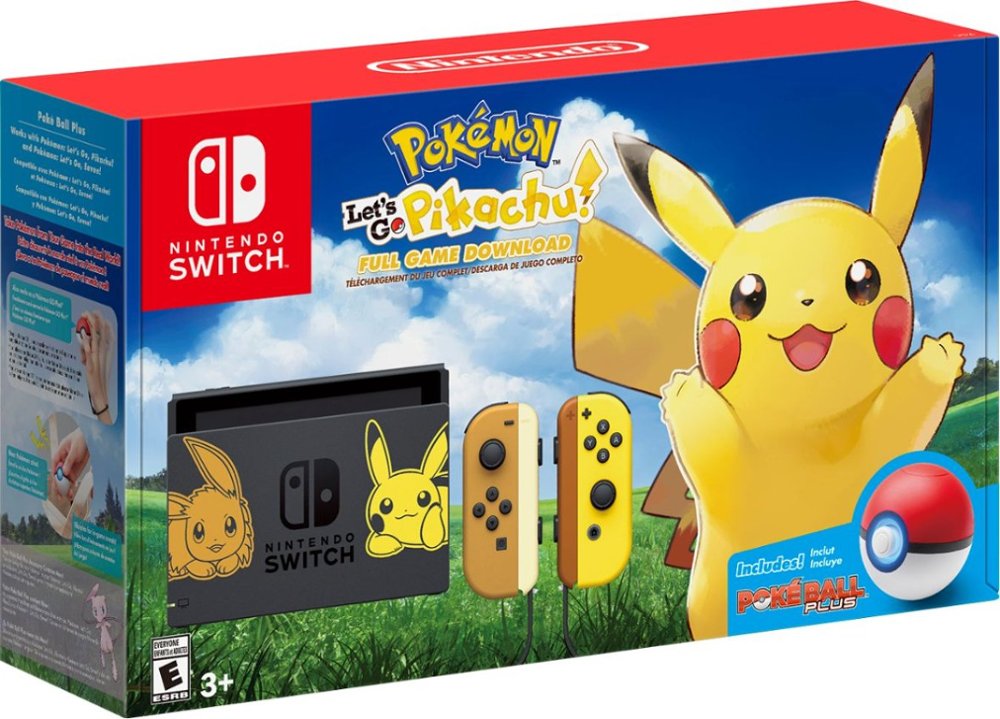 I never fancied myself a joy-con collector, but those exclusive ones are pretty tempting. My Switch is out of warranty anyway system transfers make migrating a snap.