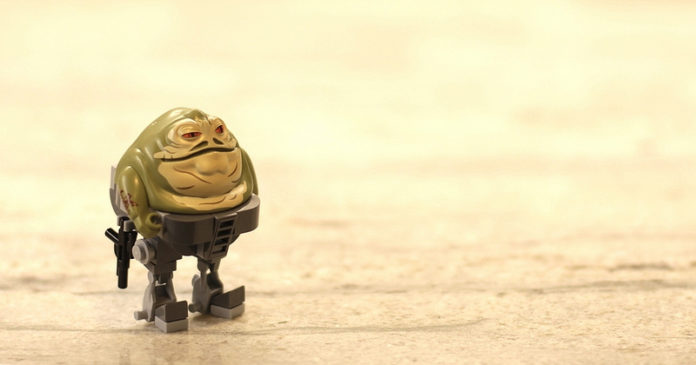 Forum member (and awesome builder) sparkart, who goes by SPARKART! on Flickr, added a little bit of levity to our weekend with this creative little build that I just absolutely want to see show up in Episode VII. I'll let him provide the description…
Jabba was not killed by Princess Leia, but merely put into a catatonic state from which he quickly regained consciousness. He suffered major injuries in his escape from the exploding sail barge. During his lengthy recovery and rehabilitation, Jabba lost almost all control of his criminal empire. He lives now, unfavored in the Hutt community, in self-exile, planning his ultimate revenge against Solo and his friends.
I mean, this makes more sense than Maul coming back to life. He was cut in half. Jabba is basically an earthworm that has risen to be a criminal overlord, so cutting him in half would only double his power, right?