As far as mini tractors go, this one, 30284 Tractor, is the best one. Admittedly, there isn't a single other mini tractor set that I've reviewed, or even seen with my own eyes. The Volvo Wheel Loader from earlier in the week comes close and that was a fantastic set for being small and all Technic-y. Today's set is just as charming despite it not being very accurate.
Look, in case it's not obvious I'm not a farmhand. I don't own a farm. I don't even have a garden. But from all the pictures of tractors I've seen I noticed a couple of things. The tractors that are big enough to have a cockpit will have doors on them. The ones that don't, don't have a roof or windshield of any kind, just a rollbar if even that. So this half open cab doesn't seem to be standard equipment. Maybe it's a European tractor and they have different build standards?
The other thing I've noticed is that the ones I've seen only have one smokestack, not two. This is easily fixable by just removing one of the 4L bars but still.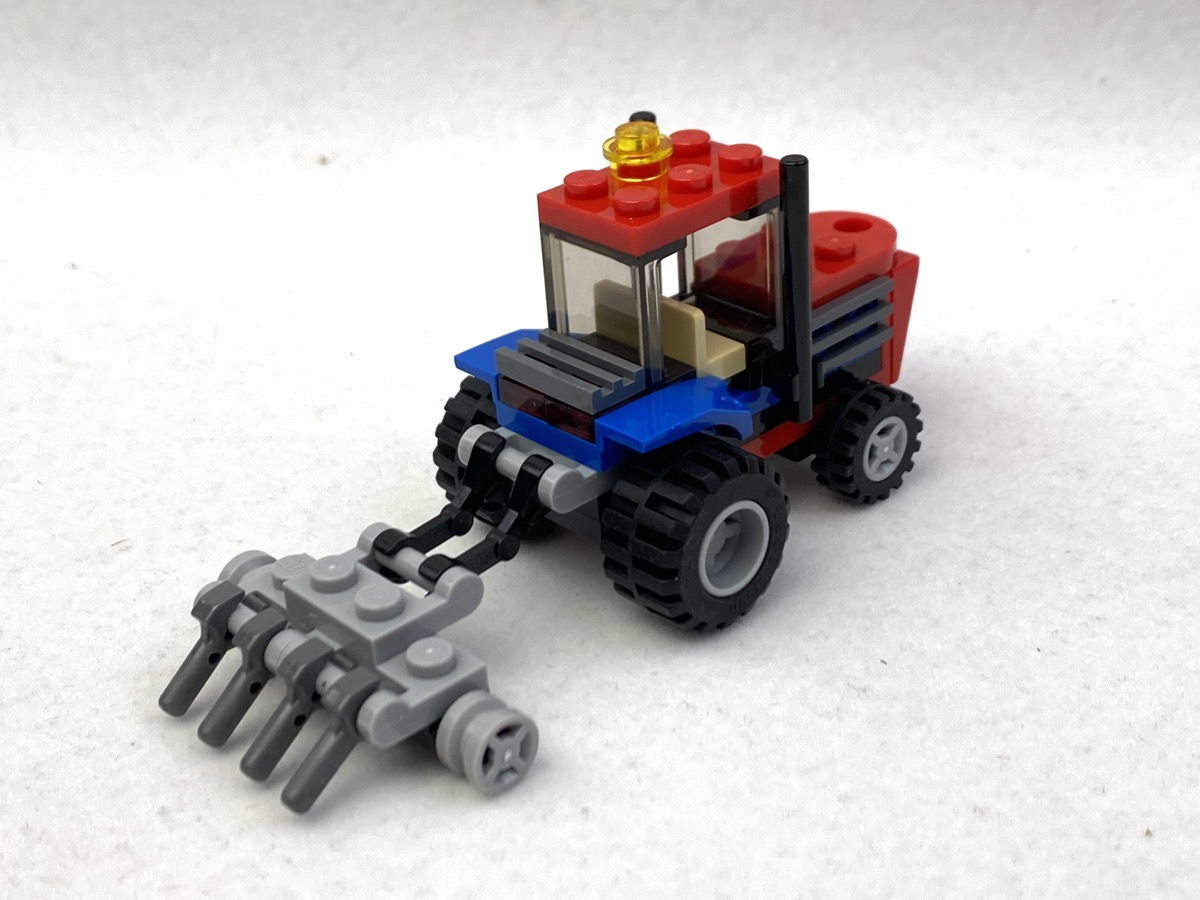 I could be wrong on all of those assertions but that doesn't matter because despite those things, it still looks and feels like a tractor.
It's got small wheels in the front, bigger balloonish wheels in the back. It's also towing a tiller for some great tractor action.
And in case you don't want to be tilling while dragging this across your desk, it can fold up neatly. It may not be accurate (or maybe it is what do I know) but I kinda like that it can do that.
Does It Suck or Does It Rock?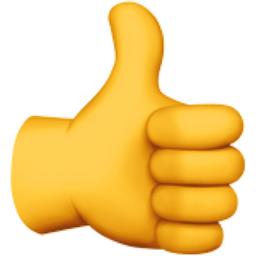 30284 Tractor won't fit into an existing theme given that it's in mini scale, so it would probably be fit for a desktop fidget toy or something. You could do worse though. I don't mind it so much.
Sponsorship
There's no sponsor this week, and with sponsorships lasting a whole week, you can get plenty of exposure for mere pennies. Pennies I say! Want to sponsor a review? Send me a message to admin@fbtb.net or hit me up on discord of the polybag set you have that you want me to review. If selected, in exchange for the set you'll get a mention right here in the review post and a link to your website or social media account or just about anything else.. Nearly free advertising, so what's stopping you?
You Can Win This And Every Other Polybag I Review This Year
I'll be raffling every polybag I review this year in one big lot, all 260 sets (with the possibility of more). Each set will be individually stored in a ziploc baggie complete with the extra pieces, instructions, and the actual polybag bag it came in. The cost of a raffle ticket is just $1 USD and you can enter as many times as you want. Send a PayPal payment to paypal@fbtb.net for $1 USD for every ticket you want to purchase. DO NOT send one payment for multiple entries i.e. do not send one $5 USD payment for five tickets; five $1 USD payments must be made instead. Raffle is open to everyone in the world except where raffles are illegal. Be sure to put "POLYBAG RAFFLE" in the notes section of the payment in order to be entered successfully. Winner will be drawn sometime sometime in the second half of 2023 and contacted at the PayPal email address the payment was sent from to arrange for delivery. For a running list of all the sets that you can win, check this Google spreadsheet.