As polybags go, some are just chock full of parts. Others are a bit more anemic that may contain just four parts. While today's polybag, 30370 Ocean Diver, isn't that low, at just 22 pieces you'll be left wondering if that was a misprint of some kind.
What you get out of the bag is a very small underwater scene featuring a diver, an underwater scooter, and a manta ray. The picture on the bag sets it up like this: the scuba diver, using his underwater scooter, is scouring the ocean floor for gold bars. When he spots his target and swims towards it, he must fend off a manta ray to retrieve the precious.
The scuba diver minifig is the star of the show being a unique figure and one that doesn't look too bad. The torso print is borderline overly detailed. I say borderline because while I'm not a scuba diver, I can only assume all of the printed itmes are necessary for a safe dive. The printing extends down to the legs to keep the red and blue color blocking theme going.
This is the first time I've handled this kind of helmet. The diver comes with standard classic space airtanks in white. The helmet has this notch to accommodate for the top of the airtank, making it a nice snug fit but also prevents the helmet from turning.
The scooter is… there.
The sea floor scene consists of the coral plant element on a rock formation. There's a pearl gold 1×2 tile. Yes tile, not a gold bar that one would expect given the scene transpiring on the front of the polybag.
The best supporting actor in the set is the printed manta ray. It appears in two other sets which are more expensive so if you wanted to have a squadron of manta rays, this polybag would be a nice and cheap way to get it. And to also get a nice unique scuba diver along with it is just icing on the cake.
Despite those praises, it still feels very light and doesn't feel like 22 pieces went into this thing. But as LEGO fans, we've been subjected to less for more so it's really not that big of an issue. You do get a couple of nice things out of it and with the National Geographic partnership and its related sets, this could fit right in with the rest of the subtheme.
Does It Suck or Does It Rock?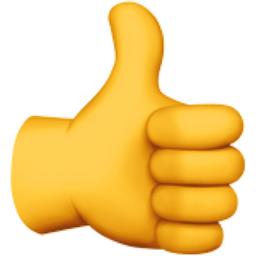 This set rocks! I sound like a broken record at this point, but it's a bit anemic at 22 pieces. And normally I wouldn't make such a big deal out of the small piece count but after it's all built, it certainly doesn't feel like 22 pieces. It feels like way less. But if you can get past that this set does offer a couple of neat things in a more accessible price point. But if you're not into the Explore the World campaign then this set really has nothing for you. I still dig it and give it my stamp of approval.
Sponsorship
There's no sponsor this week, and with sponsorships lasting a whole week, you can get plenty of exposure for mere pennies. Pennies I say! Want to sponsor a review? Send me a message to admin@fbtb.net or hit me up on discord of the polybag set you have that you want me to review. If selected, in exchange for the set you'll get a mention right here in the review post and a link to your website or social media account or just about anything else.. Nearly free advertising, so what's stopping you?
You Can Win This And Every Other Polybag I Review This Year
I'll be raffling every polybag I review this year in one big lot, all 260 sets (with the possibility of more). Each set will be individually stored in a ziploc baggie complete with the extra pieces, instructions, and the actual polybag bag it came in. The cost of a raffle ticket is just $1 USD and you can enter as many times as you want. Send a PayPal payment to paypal@fbtb.net for $1 USD for every ticket you want to purchase. DO NOT send one payment for multiple entries i.e. do not send one $5 USD payment for five tickets; five $1 USD payments must be made instead. Raffle is open to everyone in the world except where raffles are illegal. Be sure to put "POLYBAG RAFFLE" in the notes section of the payment in order to be entered successfully. Winner will be drawn sometime early January 2023 and contacted at the PayPal email address the payment was sent from to arrange for delivery. For a running list of all the sets that you can win, check this Google spreadsheet.