The review for today's set, 30081 Skeleton Chopper, might be a bit confusing. But bear with me.
I think this thing is ridiculous, but I mean that in a good way. It's a one-man, or in this case, a one-skeleton helicopter. The designer leans into the skeleton aspect of it using long bones for the helicopter blades. This is pretty much the only semblance of a helicopter.
There's also these claws that protrude forward. I guess these are its weapons?
The back is absolutely absent of anything. There are these purple wing-like protrusions and that's it.
There's no landing gear so either the skeleton is supposed to just carry this thing around ilke a backpack, or it's just supposed to flop backwards? It's strange.
And speaking of skeleton, this is the first minifig I've ever handled of this style. The skeleton legs are wearing big black rainboots. The hips are decorated. The head is kinda cool looking The skeleton attaches to the helicopter by these bar handles. Kind of an open cockpit.
And I say that it's ridiculous in a good way because it kinda feels like something a kid would put together with his own parts. I'm not familiar with these era of Ninjago, or any non-movie era for that matter, so I'm not sure if that was the overall design language that permeated through all the sets at the time but I wouldn't be surprised if it was. Ninjago always struck me as that kind of theme. Ninjas vs. Skeletons? Ninjas vs. Snakes? Versus battles only a kid could think of. Those don't make a whole lot of sense to adults, but I can totally see them being appealing to kids.
That being said, this thing is a stinker for the same reasons that made it charming. While it does look like something a kid could put together, it's still half-baked. The big empty space in the back looks like the back half of the helicopter was removed or forgotten which would have included the tail and maybe something that looked like landing gear. As it is now, it's a set that doesn't balance well on its own, with or without the skeleton pilot. It only looks acceptable while it's being swooshed around, but that's a bit of a stretch because even then the set sucks.
Does It Suck or Does It Rock?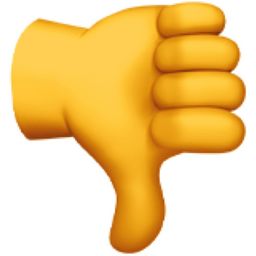 This set sucks. It's only 35 pieces. With some polybags reaching double that piece count, another 35 pieces could have really fleshed out the "chopper" part of 30081 Skeleton Chopper. Maybe then this set could have sucked less and turned out to be a winner.
Sponsorship
There's no sponsor this week, and with sponsorships lasting a whole week, you can get plenty of exposure for mere pennies. Pennies I say! Want to sponsor a review? Send me a message to admin@fbtb.net or hit me up on discord of the polybag set you have that you want me to review. If selected, in exchange for the set you'll get a mention right here in the review post and a link to your website or social media account or just about anything else.. Nearly free advertising, so what's stopping you?
You Can Win This And Every Other Polybag I Review This Year
I'll be raffling every polybag I review this year in one big lot, all 260 sets (with the possibility of more). Each set will be individually stored in a ziploc baggie complete with the extra pieces, instructions, and the actual polybag bag it came in. The cost of a raffle ticket is just $1 USD and you can enter as many times as you want. Send a PayPal payment to paypal@fbtb.net for $1 USD for every ticket you want to purchase. DO NOT send one payment for multiple entries i.e. do not send one $5 USD payment for five tickets; five $1 USD payments must be made instead. Raffle is open to everyone in the world except where raffles are illegal. Be sure to put "POLYBAG RAFFLE" in the notes section of the payment in order to be entered successfully. Winner will be drawn sometime early January 2023 and contacted at the PayPal email address the payment was sent from to arrange for delivery. For a running list of all the sets that you can win, check this Google spreadsheet.