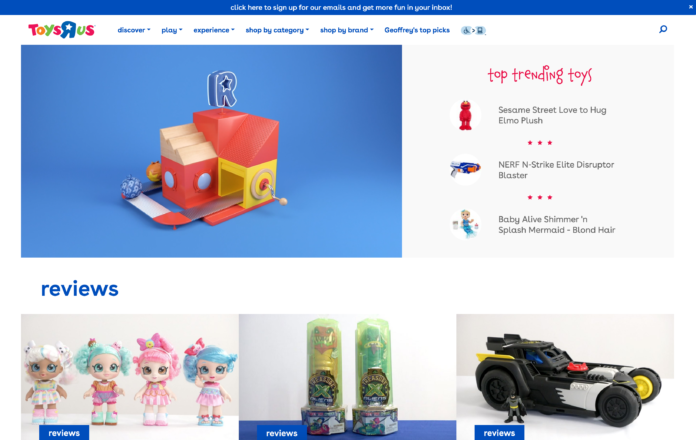 The ToysRUs.com website is operational but it's not what it used to be. While it retains the familiar branding of the old site, it directs users to purchase products from Target.com. After doing some digging, it seems that the Toys'R'Us brand is making a return. Backed by an Australian company, TRU Kids Brands, the resurrected website is just the beginning. This holiday season, TRU Kids Brands will be partnering with b8ta to open up retail locations. The Galleria in Houston, Texas and in Westfield Garden State Plaza are the first "experiences" that will be opening up this holiday season.
The corporate site has a bunch of press releases so you can catch up on their re-birthing of the brand.
A mall toy store? Man, I remember the days. Kay Bee toys used to be the highlight of any trip to the mall for me, even as an adult. Maybe Toys'R'Us stores will be the same for my kids.