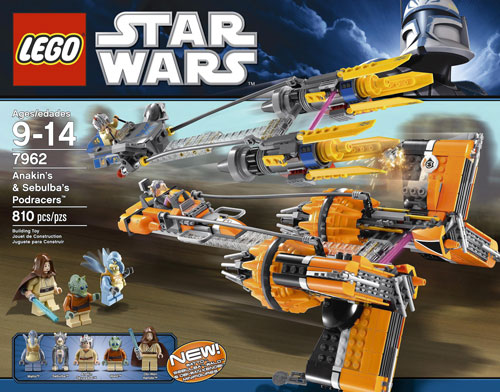 Amazon has a steady stream of LEGO set lightning deals today. As of this posting, here's what's coming up:
>>4194 Whitecap Bay is next at 9am PST.
>>4202 Mining Truck is at 10am PST.
>>7956 Ewok Attack is at 11am PST.
>>7962 Anakin's & Sebulba's Podracers is at 12pm PST.
>>8486 Mack's Team Truck is at 1pm PST.
>>4538 The Hulk is at 3pm PST.
>>6134 Duplo Cars Siddeley Saves The Day is at 4pm PST.
>>7942 Off Road Fire Rescue is at 6pm PST.
See all the lightning deals HERE. Good luck!
Thank you ufjason for posting this in the forum.