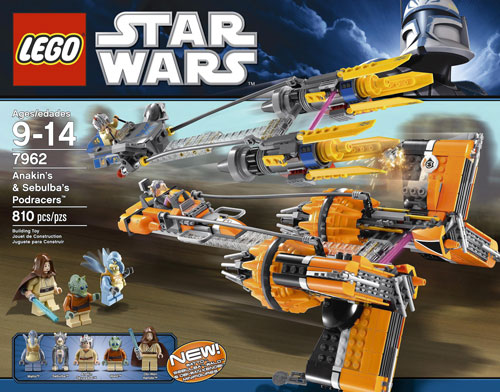 Amazon is having an LEGO Black Friday Gold Box event today, starting at 12noon Eastern/9am Pacific. Gold box deals tend to go extremely quickly and you're limited to one of each item. The schedule of sets is below.
Lego POTC Whitecap Bay 4194 ~Noon ET
Lego City Mining Truck 4202 ~1pm ET
Lego Star Wars Ewok Attack 7956 ~2pm ET
Lego Star Wars Pod Racers 7962 ~3pm ET
Lego DUPLO Cars Macks Team Truck 8486 ~4pm ET
Lego Super Heroes The Hulk 4530 ~6pm ET
Lego City Off Road Fire Rescue 7942 ~9pm ET
Thanks to ufjason for the post.