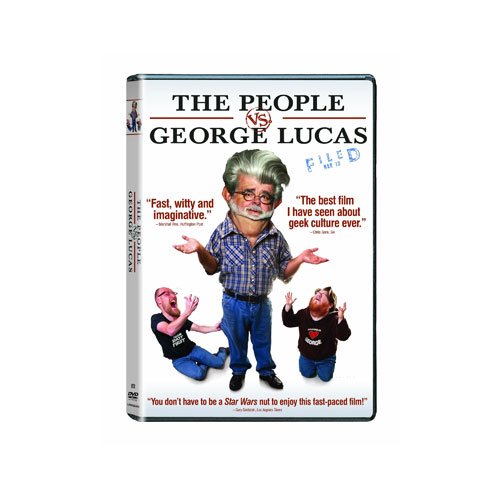 There's a lot of reasons to hate George Lucas. He gave us Jar Jar Binks, tweaks to the Star Wars movies, midichlorians, etc. The problem is, we keep throwing money at him. At its core, it's a love-hate thing really and there's a DVD being released today exploring and maybe even celebrating that twisted relationship we have with Mr. Lucas. Below is the filmmakers' excerpt about the documentary:
They gave him their love, their money and their online parodies. He gave them…the prequels. The passion the original STAR WARS trilogy inspires in its fans is unparalleled; but when it comes to George Lucas himself, many have found their ardor has cooled into a complicated love-hate relationship. This hilarious, heartfelt documentary delves deep into Lucas's cultural legacy. Utilizing interviews taken from over 600 hours of footage, and peppered with extraordinary STAR WARS and INDIANA JONES re-creations lovingly immortalized in song, needlepoint, Lego, claymation, puppets and papier-mâché, above all this film asks the question: who truly owns that galaxy far, far away—the man who created it, or the fans who worship it?
The DVD also has some notable extras such as an interview with Gary Kurtz, producer of Star Wars and Empire Strikes Back, and another feature called The People vs. Star Wars 3D. You can learn more about the film from the website: PeoplevsGeorge.com
The current price for the DVD is going for $20.99. If the extras don't interest you, you can purchase a digital copy from Amazon
for $9.99, or a 24 hour rental for $2.99. iTunes also has the movie with a myriad of purchasing options as well, including HD.