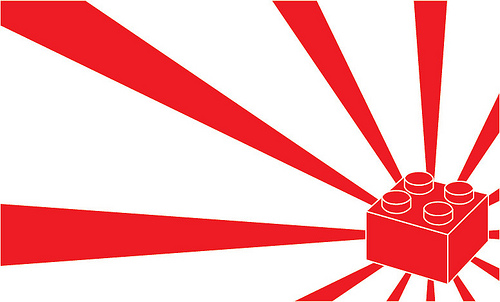 Following their successful two-year old Creations for Charity, our fellows at The Brothers Brick have turned their attention toward Japan and helping the relief effort after the devastating disasters that began there almost 3 weeks ago. Bricks Helping Japan is their latest effort, and you can read all about it here.
In a nutshell, here's how it works: AFOLs voluntarily donate a model (of all sizes, shapes, and genres) and all the models are put up for auction. 100% of the winnings go to the Red Cross, who are heavily involved in humanitarian relief in Japan. Buyers get original Lego creations from our awesome building community, and the money goes to a worthy cause. You can donate a MOC, bid on the auctions, or donate money straight to the Red Cross here.
More models are being added to the auction page every day, so keep checking back for updates! MOCs donated include cupcakes, CubeDude Porkins, steampunk, Keith Goldman originals, and even giant spaceships. I've also donated the Power Miners podracer from the 2009 Podracer Challenge, and which we continue to feature in our current banner for this year's contest.
Please consider donating a MOC or bidding on these fine items. Also, please read the auction descriptions fully: some of the items were erroneously entered as US only, but most if not all of the items are available to be shipped internationally!