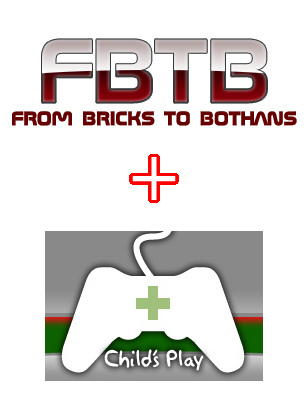 People have been asking for an update so I thought I'd post something. Sometime in the afternoon today, we've managed to break the 800 pledge barrier.
800!
I honestly had my doubts as to how close we'd come to the goal of 1100 donations. But after reaching today's milestone, I am still hopeful we'll hit the goal. Don't forget, there are three chances to win an epic prize package with each $2.00 donation. For more details, you can read the original post which has been updated with details of the third place prize or start donating by hitting the button below.
Thank you thank you thank you.