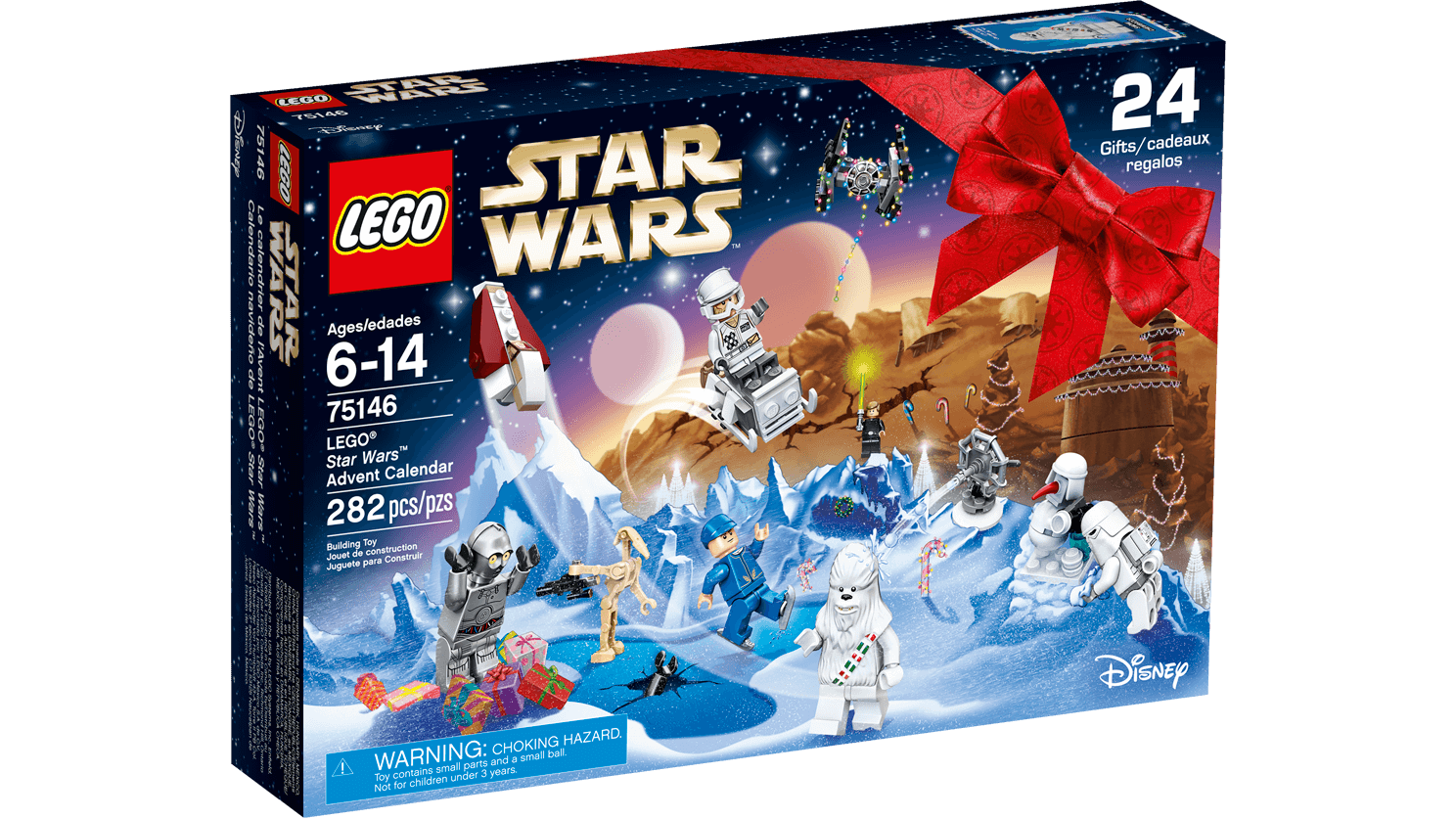 2016. Wow.
Quite a year. Yep.
Quite.
A.
Year.
And yet, one that found us smack in the middle of more new Star Wars content then we've had in a long time. A blockbuster sequel at the end of last year. A new story that should wash the dirty sound of prequel out of our mouths coming up. And not only a cartoon series that continues to pick up steam as it pulls from both movie trilogies, the Clone Wars cartoon and the decimated EU, but an actual LEGO Star Wars series.
All that new media bodes well for an infusion of fresh content for another years Star Wars Advent Calendar and is an excellent reason not to try something new that would appeal to the demographic. Like say… DC Comics. You could fill a calendar with Bat-vehicles alone. But I digress, because I can't wait for a Snow BB-8 or Santa Zeb! Or to see how The Ghost looks as a micro, so lets get right to day one, shall we?
Ok. So, subject-wise. I'm a big fan. The execution (not to mention the lack of necessity) is off somehow. I like what they tried to do, but I don't think they pulled it off. I really like the inverted curved slope they used, but I'm just not in love. I think I still prefer the one they did all the way back in 2011. Still, it's my favourite SW ship so I'll slide it by with a 3 out of 5.
Overall Slave I is a pretty good place to start! Perhaps a micro Cloud City is in our future… let's see tomorrow.
Ahhhhh, generic minifig numero uno. This is the same Bespin guard from the UCS Slave I set except with a new head. I may end up using the face for my sig fig as the smile anyone who knows me has come to recognise. Boring, but if you never got that set, I suppose this could be nice. I have to think most kids would be pretty underwhelmed though, or just whelmed at best.
Hey did you hear that Young Justice is getting a third season? That would be great content for an advent calendar. Yep.
To Be Continued…