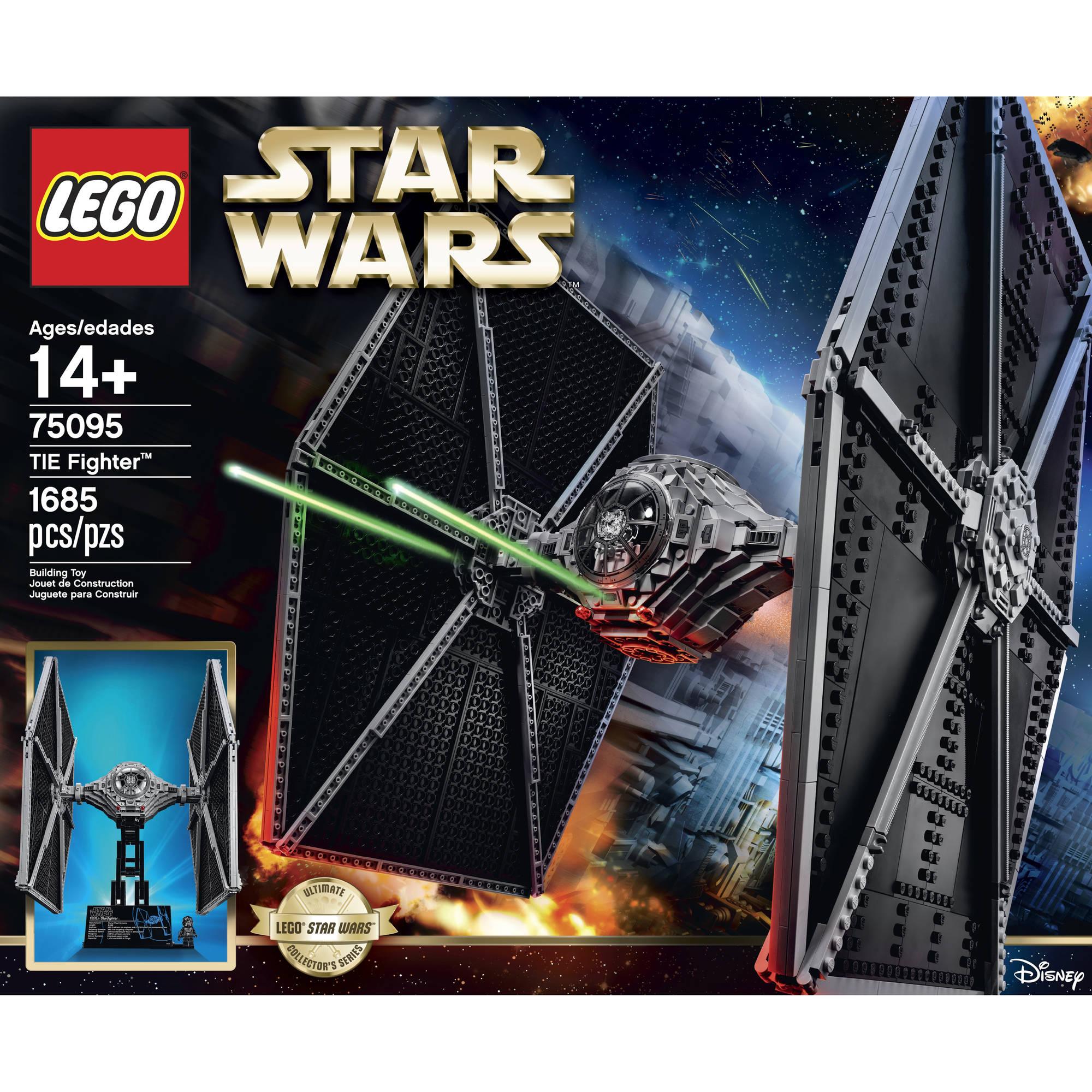 Walmart put a huge discount discount on 75095 TIE Fighter set. It is sitting pretty at $139.99. That's a whopping 30% discount off of the MSRP of $199.99. You get free shipping or free store pick-up to boot.
Amazon usually price matches, but their listing still shows the regular price as of this writing.
This iconic ship received a coveted 5-star rating by Nick last year in his review. Having built mine recently, I must agree. It is quite a spectacular piece and better than the (now discontinued) UCS Red 5 X-wing Fighter.
Thanks go to Mos Eisley for the tip.