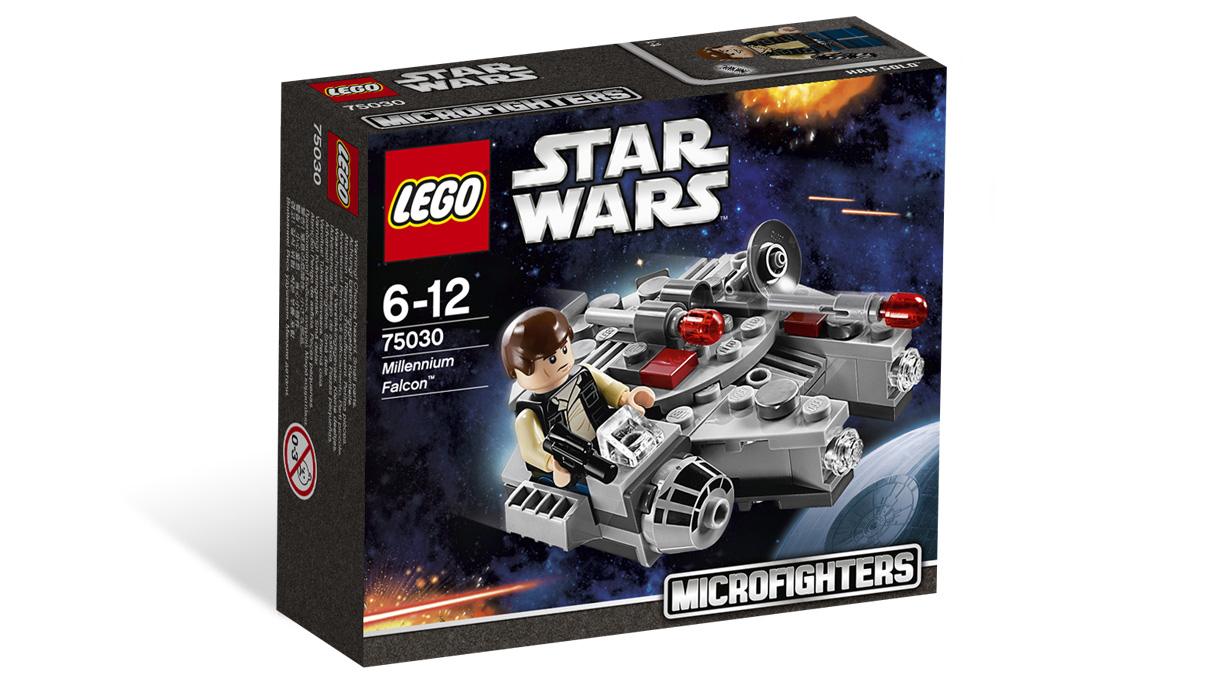 LEGO.com updated their LEGO Star Wars section with all of the March 2014 releases. Normally, new Star Wars products launch in January but this is the first time in the history of the line that it will be launching in March due to The LEGO Movie products being pushed out in time for the film's February theatrical debut. A total of 19 new products will launch including a brand new sub-theme, "Microfighters" also known as "Recruitment Sets". The Micorfighters fill the gap that the now-discontinued Planet sets left behind. The majority of the regular line focuses on Episode III sets while most of the Microfighters are based on Original Trilogy ships. We've rehosted the images below for your convenience. Pricing remains to be seen. All new LEGO Star Wars products will launch in March.
75028 Clone Turbo Tank
75029 AAT
75030 Millennium Falcon
75031 TIE Interceptor
75032 X-wing Fighter
Theron Nett!
75033 Star Destroyer
75034 Death Star Troopers
75035 Kashyyyk Troopers
75036 Utapau Troopers
75037 Battle on Saleucaml
75038 Jedi Interceptor
75039 V-Wing Starfighter
75040 General Grievous' Wheel Bike
75041 Vulture Droid
75042 Droid Gunship
75043 AT-AP
75044 Droid Tri-Fighter
75045 Republic AV-7 Anti-Vehicle Cannon
75046 Coruscant Police Gunship