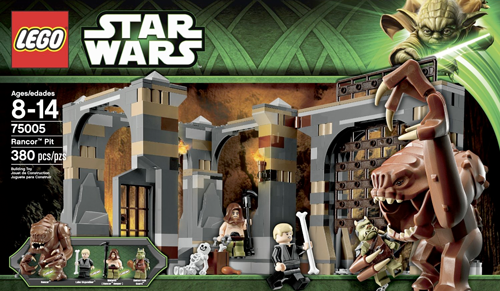 Forum member Darth Builder has been providing up-to-the-minute updates on 75005 Rancor Pit's price on Amazon, and it has finally sunk below $50. It is now listed at $48.98. It's .58 cents more than our previous mention, and a great deal.
Need 9516 Jabba's Palace
to sit on top of it? Amazon has that for almost 20% off at $96.85.