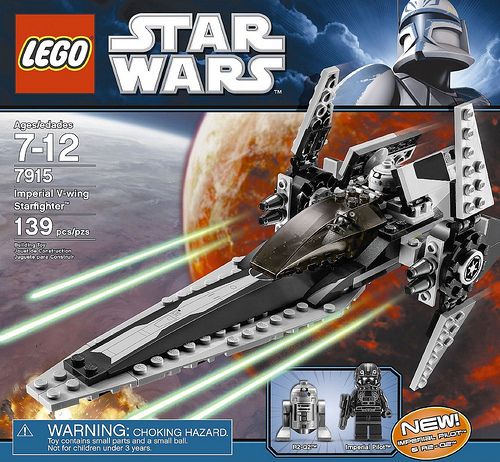 Target this week is having a modest sale on a couple of themes. City, Star Wars and Pharoah's Quest are seeing discounts anywhere from 5-10% off. The best deal? They also have a few $19.99 MSRP sets on sale for $15, including the above-pictured 7915 Imperial V-wing Starfighter. The other $15 sets are Pharoah's Quest 7307 Flying Mummy Attack and City 7286 Prisoner Transport, all great picks.
Also, it seems that they are (finally) putting Prince of Persia sets on clearance. YMMV on the amount of discount.
Thanks to J30spiff for the tip.