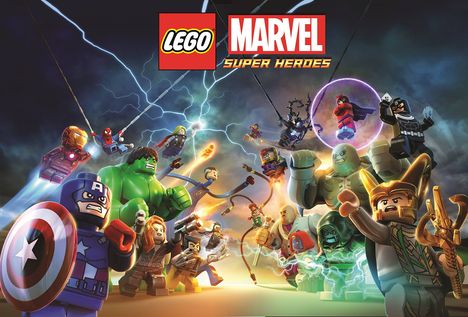 We're getting into my favorite lines at this point… so hopefully there's a lot of new stuff here to excite! We are getting our first looks at the Spider-man Homecoming sets, the Guardians of the Galaxy sets, and the new regular sets. There will be a couple of sets for Thor: Ragnorok, but they were not on display.
76083 Beware the Vulture (SRP $39.99, 375 Pieces) – Available 6/1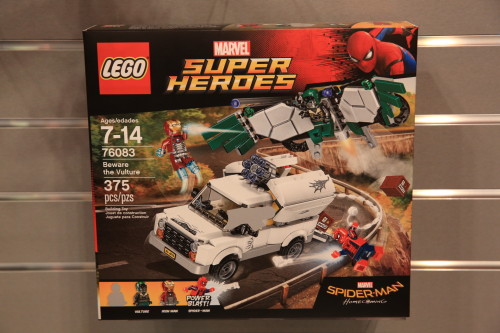 Interesting that there is a 4th figure on this set, but it's hidden from view. Hmmm… let the speculation begin. Also looks like we have a new play feature in "Power Blast!"
76082 ATM Heist Battle (SRP $19.99, 185 pieces) – Available 6/1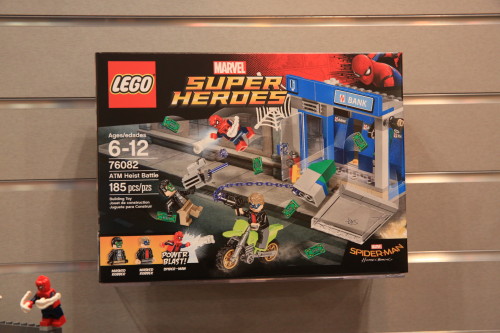 Dear LEGO: Spider-man stopping some burglars does not equate to a battle. We need to start a list of words you can't use in set names.
76079 Ravager Attack (SRP $19.99, 197 pieces) – Available 3/1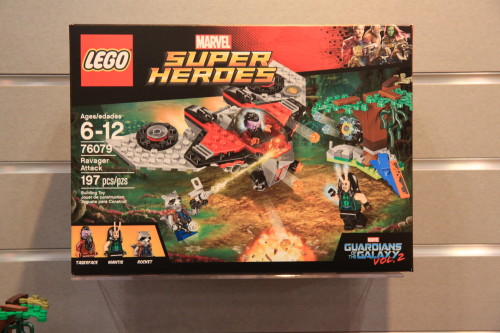 I'll buy this for Mantis. Also, "Attack" is going on the list with "Battle"
76080 Ayesha's Revenge (SRP $29.99, 323 Pieces) – Available 3/1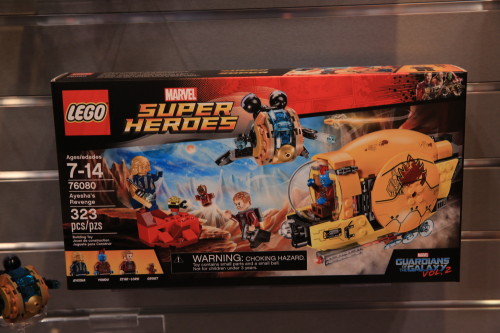 Yondu, I suppose, but I would have liked these sets better if they would have put effort into them. Also, Groot being called a figure is stretching it…
76076 Captain America Jet Pursuit (SRP $19.99, 160 Pieces) – Available 3/1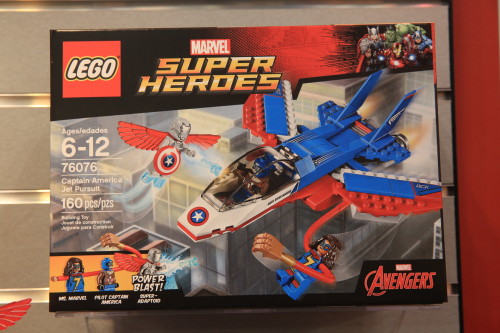 If you're not reading the Ms. Marvel comic book, you should be, it's fantastic. I'm also more excited about this set than any others, though based on early impressions by Ace, I'm going to have to invest in a couple of them. Ms. Marvel's arms are achieved with a flexible tube that goes through the torso, and it doesn't include regular arms/hands. Also will have to come up with a solution for her scarf, which is a big part of her costume.
76077 Iron Man: Detroit Steel Strikes (SRP $29.99, 377 pieces) – Available 3/1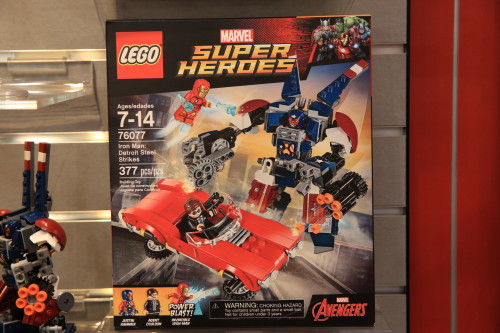 I've been surprised on the price of every one of the sets so far. They're all pulling in well below what I would expect for it. I welcome a Coulson, though would have loved to see some of the other Agents characters show up, since they're all in the comics too.
76078 Hulk vs. Red Hulk (SRP $59.99, 375 pieces) – Available 3/1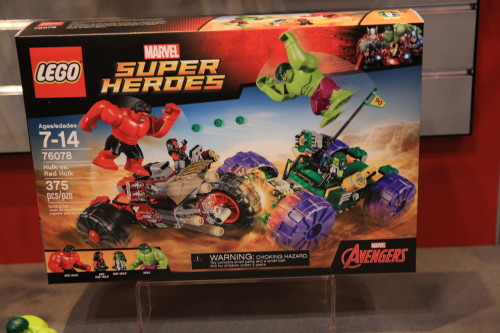 All of the price savings in the other sets? Lost here. $59.99? Are bigfigs secretly made of gold? Still, She-Hulk and Red She-Hulk are the main draws for me (Red Hulk is good too, but needs more differences from just recolored hulk).