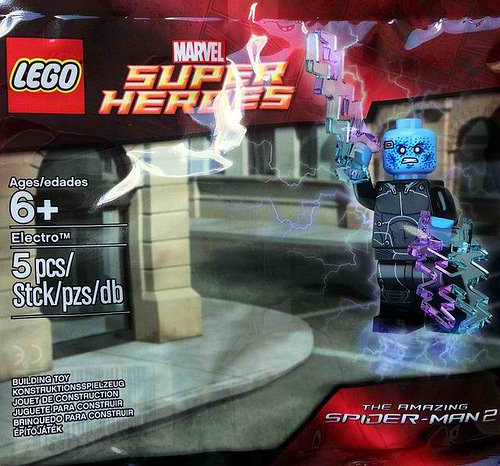 So there's a couple of new promotional polybags that I was recently made aware of.
First up is Electro from Amazing Spider-Man 2. As far as I know this was a promotional item given away at LEGO's truck tour events known as Kids Fest. This is the only set ever made for the movie and as far as I've been able to gather, has never been made available anywhere else. There are a few on eBay with the prices going through the roof already so be prepared to mortgage your children to get one.
Next up is Rocket Raccoon in his Ravagers uniform holding a gun in one hand and a Groot sapling in another. First of all, yes, I did report previously that the Rocket Raccoon figure was exclusive to the San Diego Comic Con but that's only because that was what was communicated to me by LEGO's public relations representative. I've compared the picture on the bag with the one in my hand and they are identical. Second of all, I don't care. Normally I'd be all up in arms about this saying LEGO's pants are on fire but not so much. Could be that I'm just getting old. Could be that I have way too much on my plate to worry about insignificant details like this. Could be that I'm jaded. /shrug. Or it could be that I just want this set with the Groot sapling. And see, this is a proper way to do exclusives. For those that want the mini Warbird set with Rocket can go nuts trying to get the SDCC set. Or if you just want the figure, you can try to get this polybag which offers something a little different and arguably something just as desirable and yet is still an exclusive but at a much broader scale. It is just AWESOME. So far, all signs point to it showing up in Canada Toys'R'Us stores in the near future if it hasn't already. No word yet on US or overseas availability.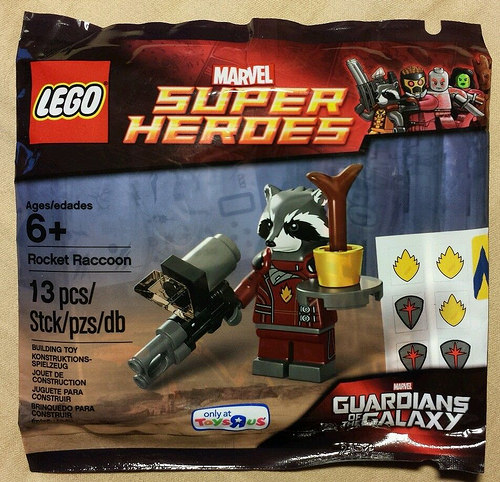 Many thanks go to the peeps in the FBTB chat room for the news and lively discussion. Images by neoape.