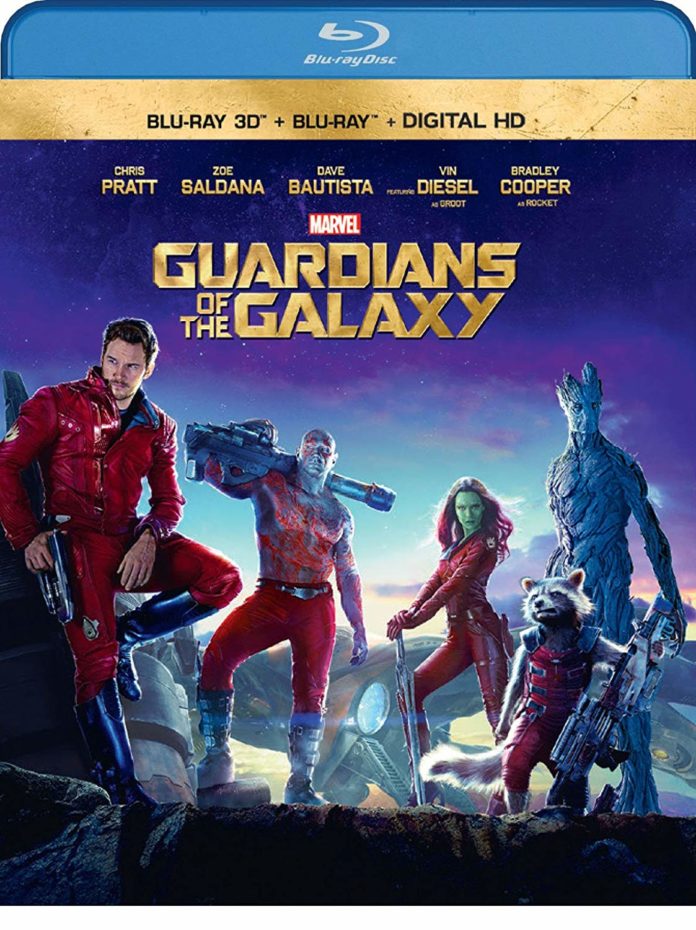 In some DVD/Blu-ray news today, SuperHeroHype is reporting details for the Guardians of the Galaxy Steelbook case, pictured above. Mimicking the appearance of an '80's walkman, the front cover displays the "Awesome Mix Vol. 1" cassette and has the play/stop/forward/reverse buttons printed on the spine. This edition is exclusive to Zavvi in the UK. As usual, here in the US the Steelbook is a Best Buy exclusive and may come with a different version of the case.
According to SuperHeroHype, the DVD/Blu-ray is scheduled to be released on December 9, 2014 here in the US. If the Steelbook's not your thing, you can pre-order the Guardians of the Galaxy (3D Blu-ray + Blu-ray + Digital Copy) directly from Amazon. For you music lovers, you can also pick up the Awesome Mix Vol.1
on CD for a mere $10 and includes a digital version of the album. There is no cassette version unfortunately.