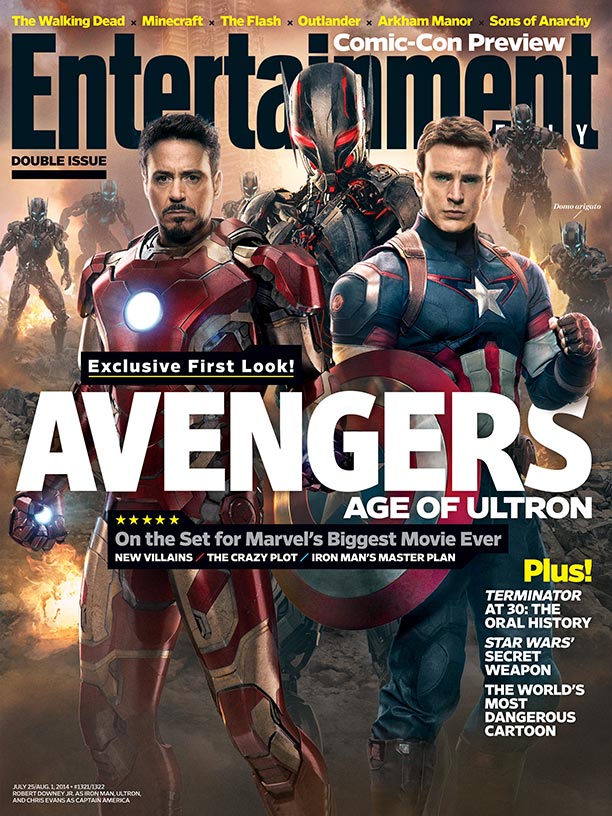 In anticipation of Marvel's big Hall H presentation at SDCC today, they've been trickling out teaser art for the upcoming Avengers sequel, Age of Ultron. Last week came the first image of the films namesake villain, Ultron and the last couple days have seen these eight teaser posters pop, two at a time to create one massive scene of the movies heroes being completely over run by Ultron drones.
We just need Thor and the Hulk to complete this image, but the real stand out part is the inclusion of the floating caped Vision on Quicksilver's panel. Man, am I glad he's got the cape.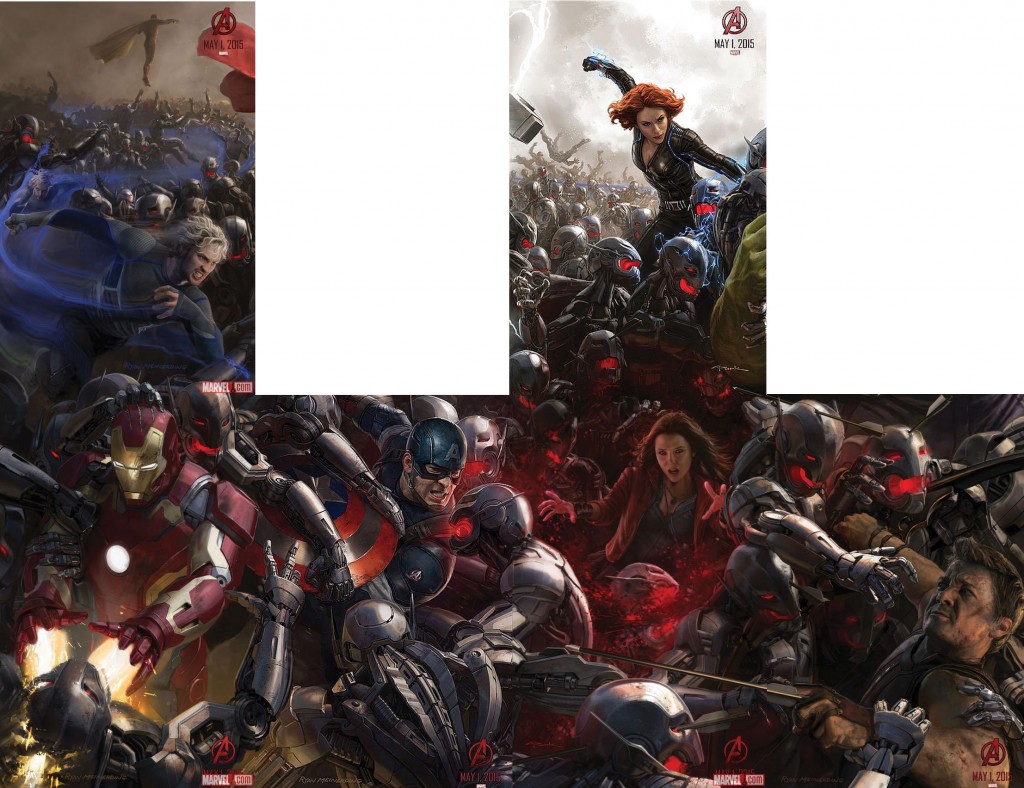 Meanwhile the Ant Man film that I now believe to be cursed released this concept art poster that shows Michael Douglas and Paul Rudd, looking suspiciously like Kurt Russell. The film just lost the three recently added villains, Patrick (Nite Owl) Wilson left due to scheduling and Matt Gerald and Kevin Weisman have also dropped out. Rumour is that they left due to the same creative differences that drove off the films original director, Edgar Wright.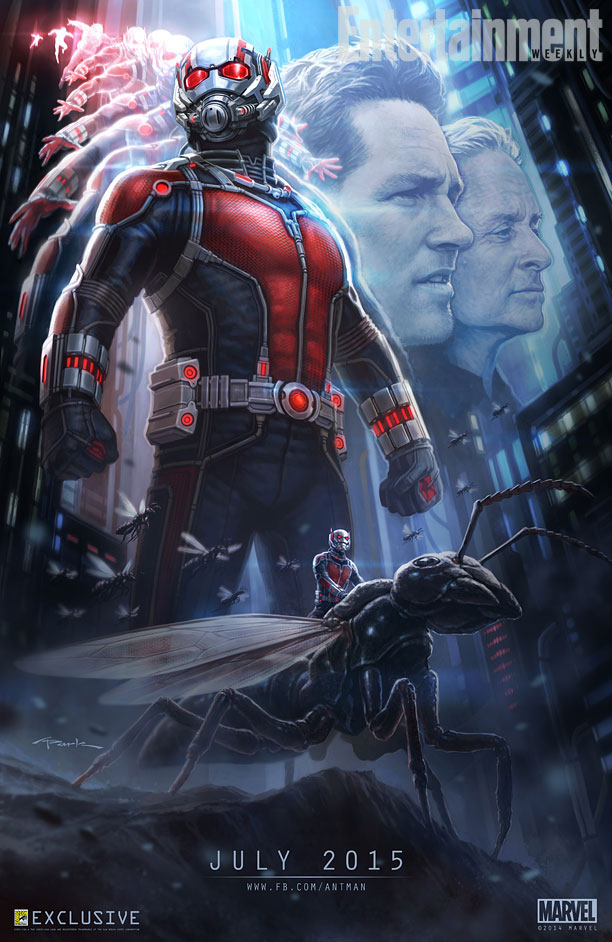 You can expect more news as it breaks and as I get the time to post it in the next couple of days.