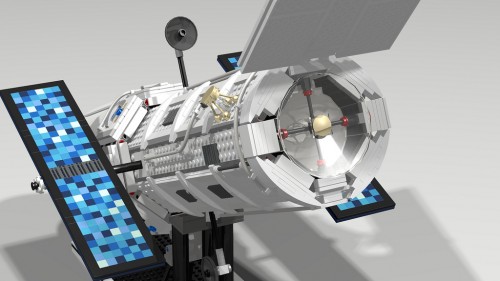 Coming in just before the review period deadline, The Hubble Space Telescope by Gabriel Russo had a surge of support during the final day to reach the required 10,000 supporters for the May-August review cycle. The model looks massive but considering what the subject matter is, it does seem appropriate that it should be a large model.
The Hubble joins the ranks of Assault on Wayne Manor, Invisible Hand, X-Men: X-Mansion, LEGO Lightsabers: Darth Vader and Luke Skywalker, UCS All Terrain Armoured Transport, WALL•E and Ghostbusters HQ.
Looking at the field of contenders, I honestly think the Hubble Space Telescope and WALL•E have the best chances. Here's hoping they both make it through to product phase.
Congratulations, Gabriel, and good luck!