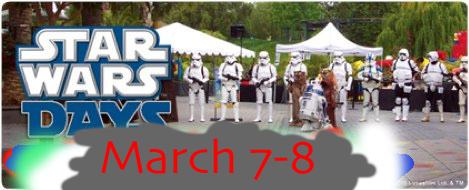 Before we get to the details on how to register for Star Wars Days 2015 at LEGOLAND California, I just wanted to mention that, unbeknownst to us, our contact form wasn't working for whatever reason, for a couple of weeks, possibly months. I think I got the kinks worked out and we are now able to successfully receive messages. So, if you've tried to send us a message and haven't gotten a reply back by now, please try sending your message again.
Registration is now open for Star Wars Days. We're using a Google spreadsheet to gather the information. It is a multi-step process so please read the instructions carefully. Be sure to start on Registration tab:
If you have any questions, post in the forum thread, send me an email at no_onions@yahoo.com, or use the contact us form. More information about Star Wars Days can be found here.