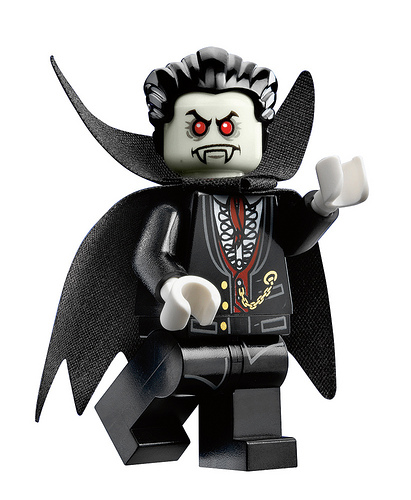 Do you live near the New Orleans and are looking for something to do this weekend? Well LEGO has your back. They are hosting an all night building event starting this Saturday September 29th. Come out and you can meet the one and only Master Model Builder Erik Varszegi. All the details are below:
WHAT: Come help LEGO Master Builders construct a 10' tall vampire made entirely from LEGO bricks at this first ever all night LEGO building event. Build all day and then watch Lord Vampyre – inspired by the leader of this year's Monster Fighters line – rise by the light of the full moon. Great visual opportunities with LEGO Lord Vampyre set against the backdrop of iconic Jackson Square and St. Louis Cathedral. This spooky celebration is open to the entire family and features something for everyone, including performances from New Orleans Saintsations and community costume contest.

WHEN: Saturday, September 29th to Sunday, September 30th

· Saturday:
o 12:00 PM-5:00 PM: Open brick building for Lord Vampyre model
o 5:00 PM: Lord Vampyre assembly begins
o 6:00 PM: Costume contest (for children up to age 14)
o 9:00 PM & 10:00 PM: Monster-inspired Saintsations dance performances
o 3:00-7:00 PM: LEGO Club Kids Activities

· Sunday:
o 6:00 AM hour: Master Builder, Erik Varszegi, will place final brick

WHERE: Washington Artillery Park Amphitheater
750 Decatur St., between St. Peter and St. Ann Sts.
New Orleans, LA 70116
I'm not sure if that Sunday 6:00am hour is a typo or what. It seems awfully early to place one final brick. Unless they really are going to stay up all night to build Lord Vampyre.