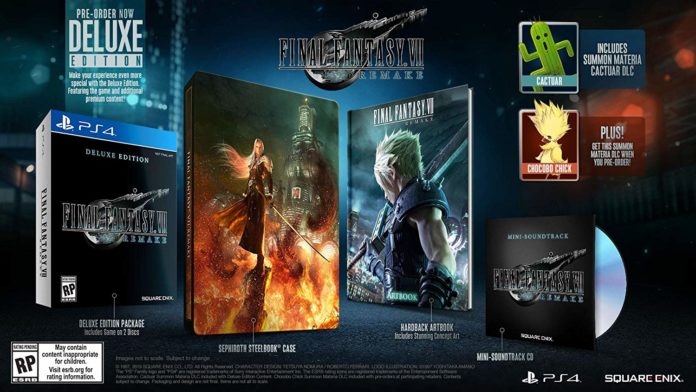 March 3rd, 2020 may seem like a long ways away, but it'll be here before you know it. And even though Nick will poopoo on this idea, you can pre-order Final Fantasy VII Remake from Amazon for a pretty great deal. There is a coupon you can clip to get the savings.
The regular edition is normally $59.99. But with the $18 coupon, it comes down to $41.99.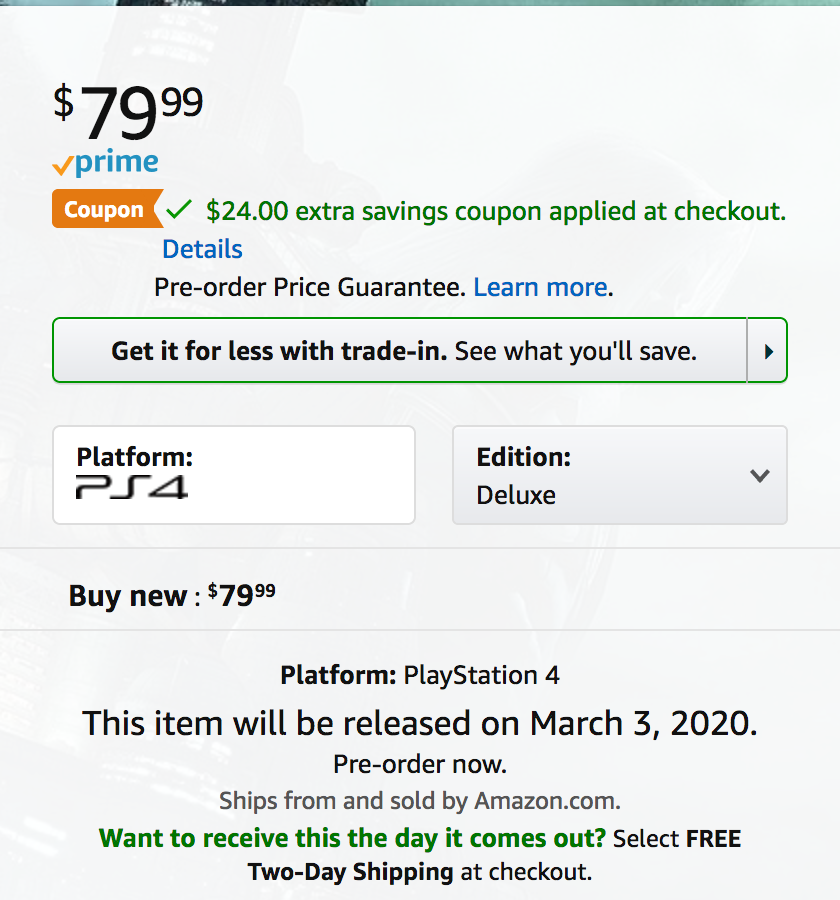 The deluxe edition is normally $79.99. But with the $24 coupon, it comes down to $55.99, even less than the regular edition's normal price. The deluxe edition includes the base game, an artbook, a mini-soundtrack, SteelBook, and some DLC content.
You can play it on release day if you choose free two-day shipping at checkout.
Final Fantasy VII Remake was the only game in our E3 round up that made all of our lists of games we were looking forward to the most.