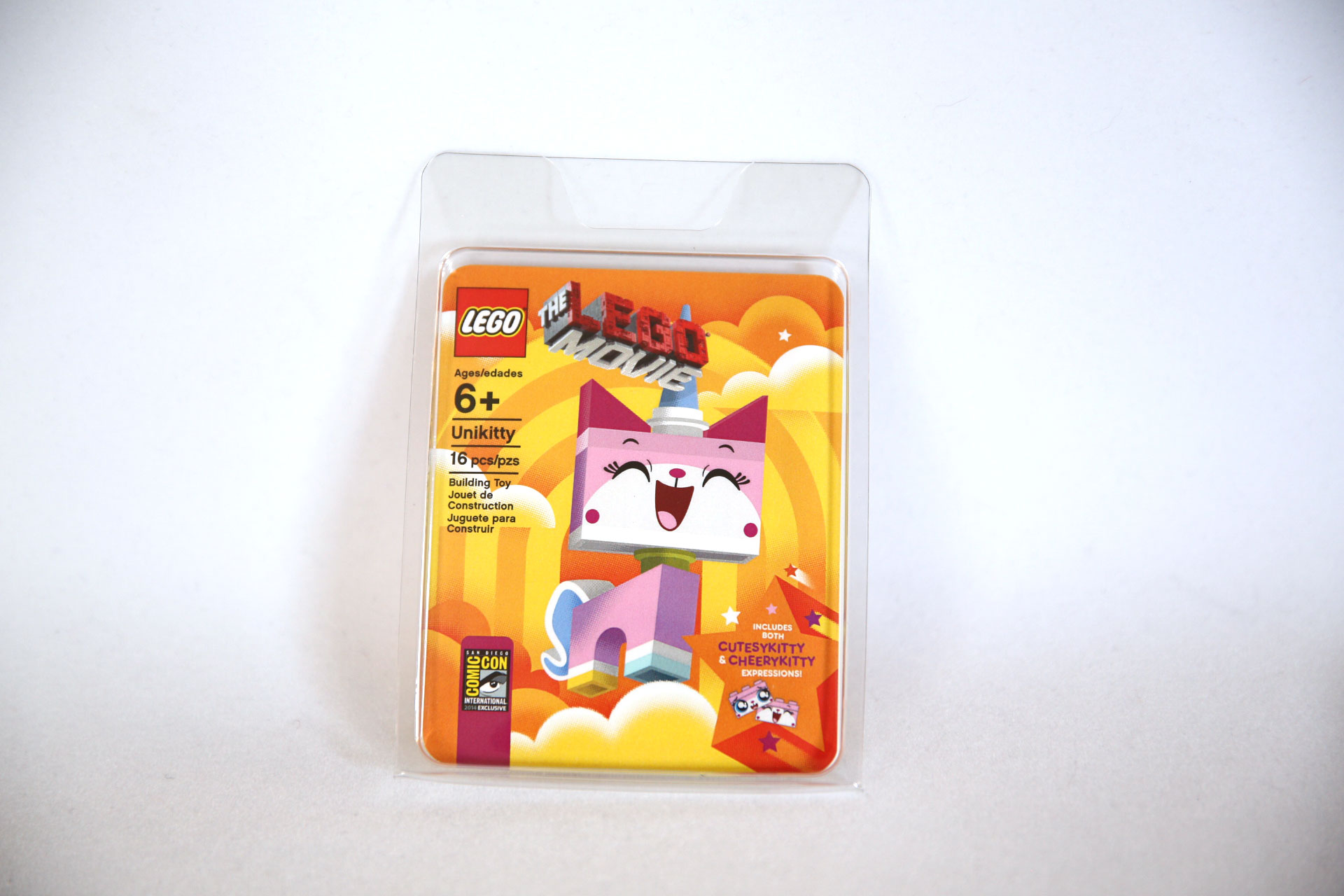 The picture above is actually the back of front of the package. The Unikitty set still uses the same clamshell packaging with the bubble, but because of the way the card was designed, they flipped it around and put the bubble in the back.
The print on the inside of the cardboard is different as well. It's not an image of Unikitty like the three minifigures before her, but it is the instructions on how to put her together. It would have been nice to have a print of some part of Cloud Cuckoo Land instead though and maybe put the assembly instructions on the back next to the legal text.
Unikitty does indeed come with two faces. Clearly this guy had no idea what he was talking about. The Cutesy Kitty face is probably my most favorite between all versions of her.
Speaking of Unikitty, did anyone make it to the LEGO Movie panel? I decided to abandon ship early to beat traffic and see my babies sooner rather than later.